For my very short stay on Skye I had to go with the light that was offered; time was limited and thus there was no choice, no ability to wait for wonderful sunrise or sunset colours as the light was uniformly grey with some small shards of weak sunlight once in a while.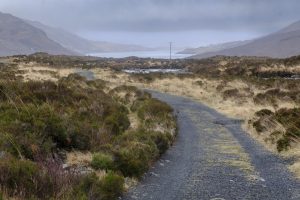 The flat light makes the viewer appreciate the subtle colours of the winter landscape.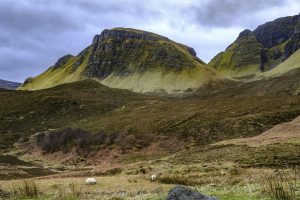 Perhaps a little more of what one expects from a Skye landscape…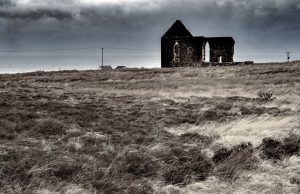 A ruined church looms against the sky and wind.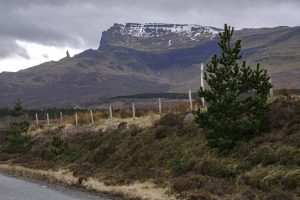 A very distant view of the Old Man of Storr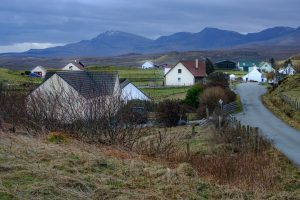 Proof that humans do live on the island!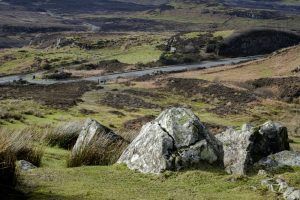 View from Dun Beag broch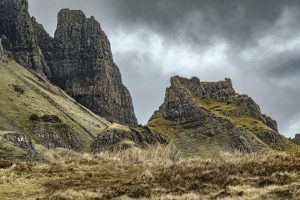 Part of the Quirang on the Trotternish Ridge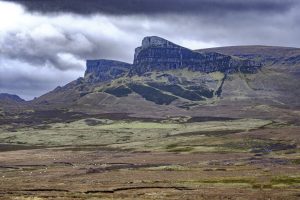 The Trotternish Ridge