After leaving the Hebrides I went back to semi-real life in Edinburgh where I had a couple of days because I had to get a PCR test.  So I took a tour to see the Kelpies (my post can be found here: https://bit.ly/3tFlE0i), Loch Lomond and Stirling Castle.
Stirling Castle is a multiuse building these days that includes the Argyll and Sutherland Highlander Regimental Museum.  The regiment has a long and close relationship with the castle dating back over two hundred years.
The castle dates back to the Renaissance and James I who wanted his court to rival those of continental Europe.  In its current incarnation the royal chambers have been restored to reflect the mid-16th century court of Mary, Queen of Scots.
By the time the tour reached Stirling Castle it was late afternoon and it was cold and wet.  But the stop at Stirling was very definitely worth the effort.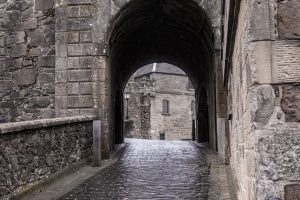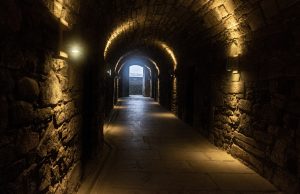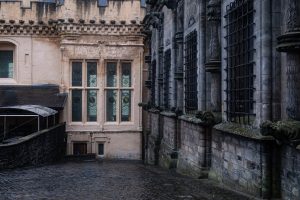 Window in the Great Hall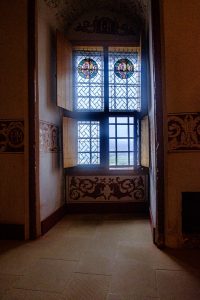 Restored ceiling in the Great Hall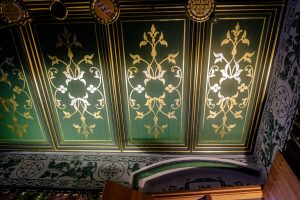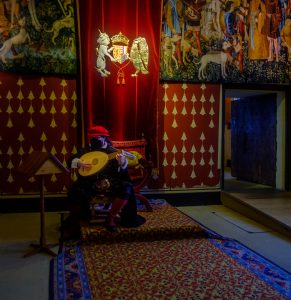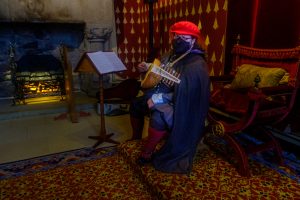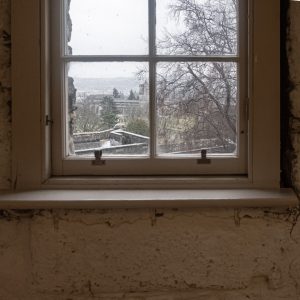 By this time it was a thoroughly miserable dreich day!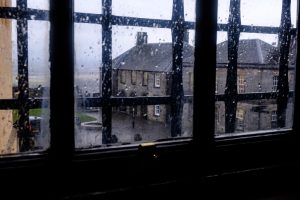 They make sure the fire extinguishers can be readily found!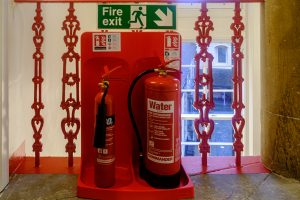 Outside it was still raining…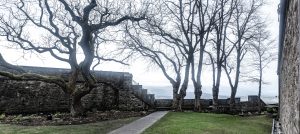 Time to leave