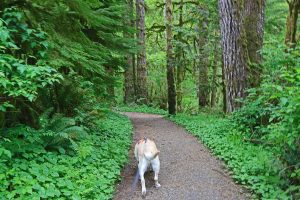 To start, cross a wooden bridge, and you're on your way.    Lush greenery smacks you in the face as you continue along with the creek flowing to your right. On warm days, sunlight filters in through the tree cover and brightens the already gorgeous forest.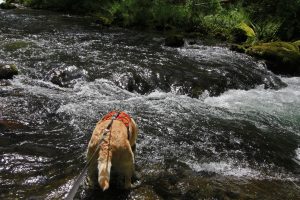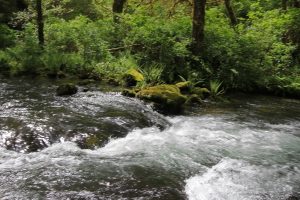 It's tough to imagine a more perfect two-mile hike than this.    This hike packs a lot of fun into an easy, quick stroll,  In the spring, the creek gushes powerfully with water, particularly after a rainy winter. Visit later in the summer, and you'll get to climb down to the creek bed and hop along the rocks, searching for salamanders and crayfish.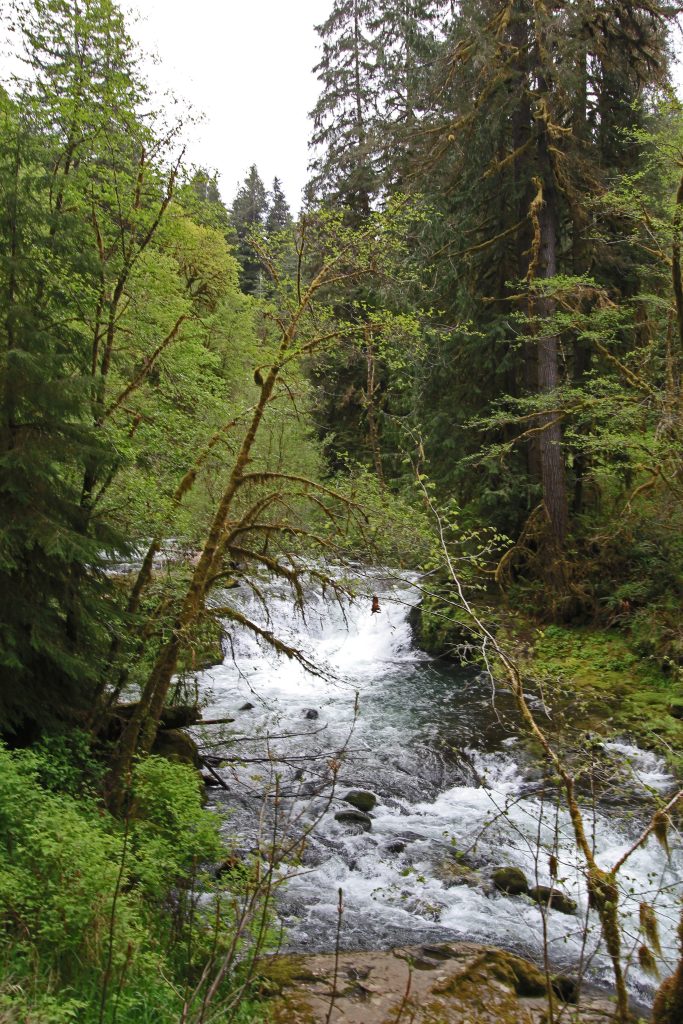 Jovi was having a Blast in the Water,   and Jovi enjoyed pulling me off the Trail and Go Towards the Water.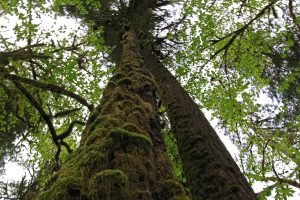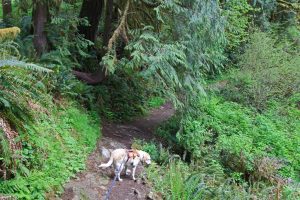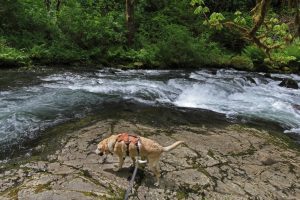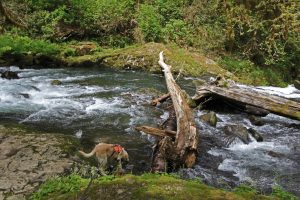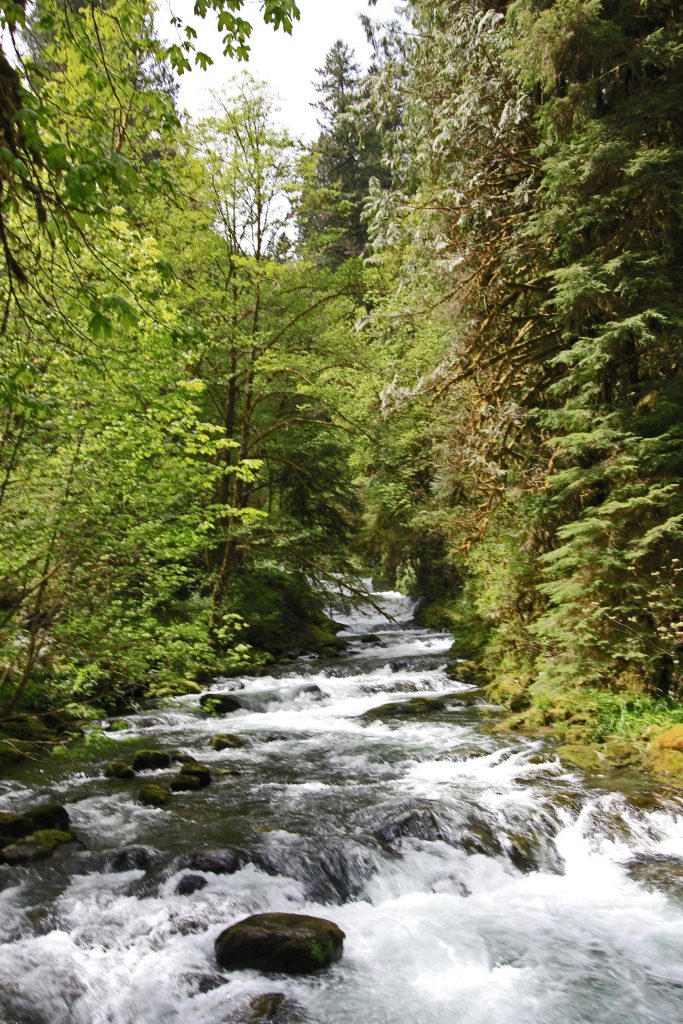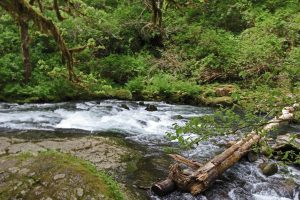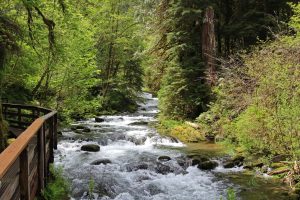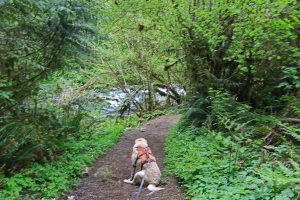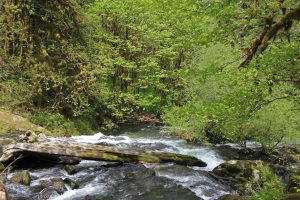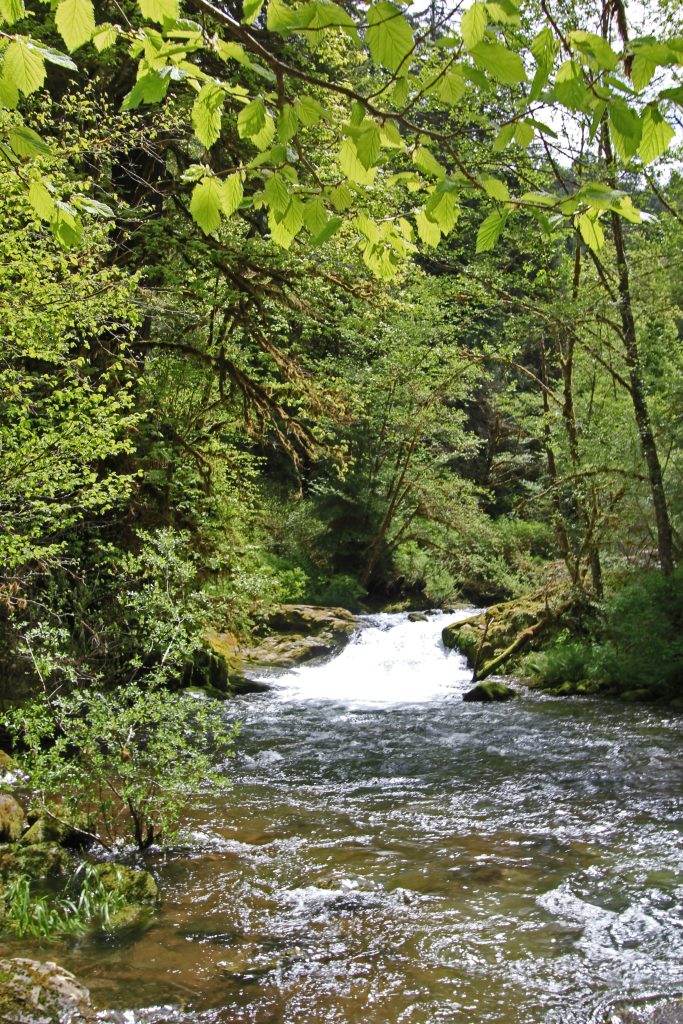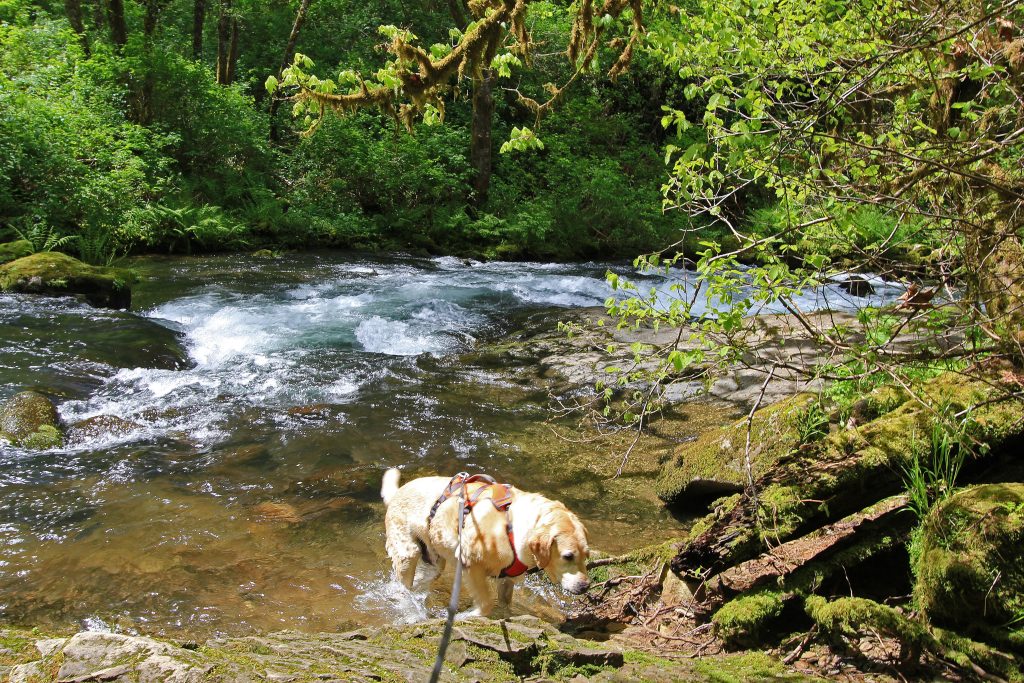 Jovi Taking His Last Dip in the Water we are Heading Back to the Trail Head