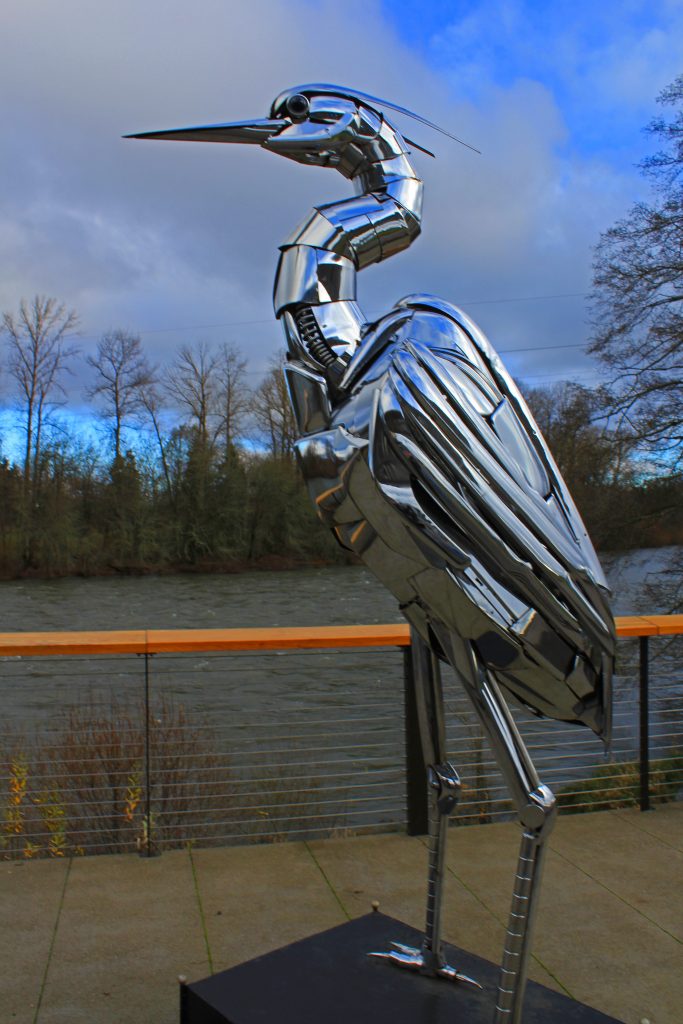 Sculptor – Jud Turner
Naseem, 2022
Welded steel, found objects, chromed steel, glass, paint, 114 x 44 x 40 in-15000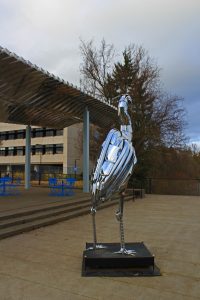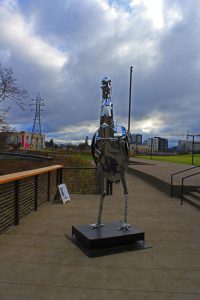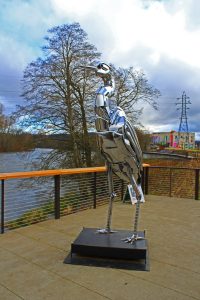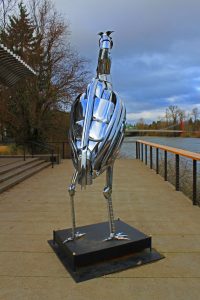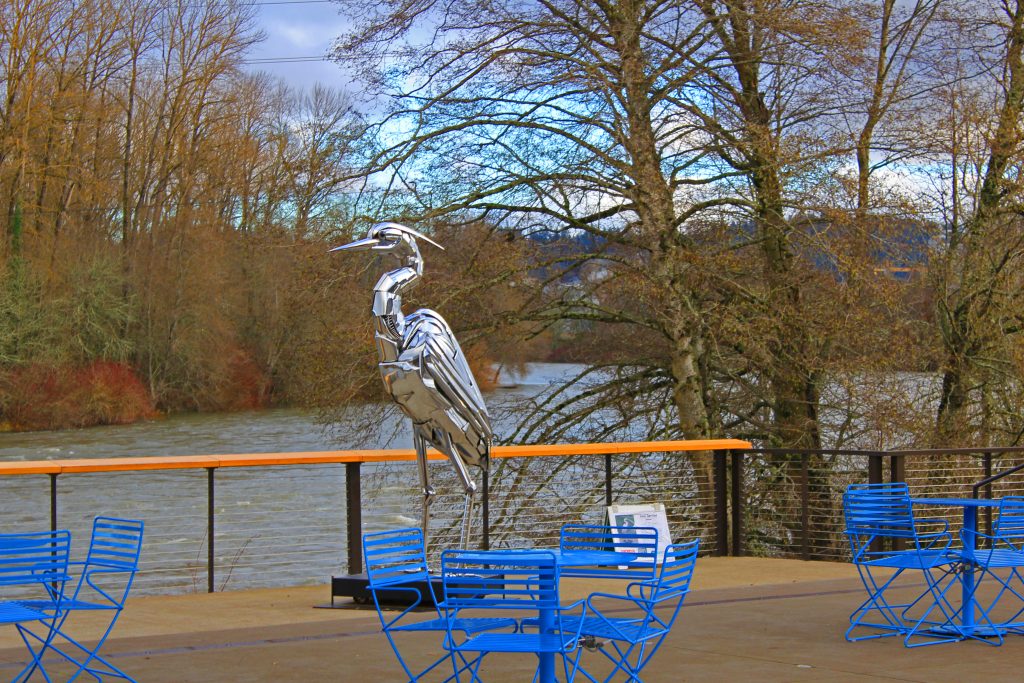 Artist Bio
I am a lifelong resident of Oregon, born in 1969 and making full time professional art for over 20 years. I am a practicing Buddhist and lead meditation and recovery meetings. I go to the studio 7 days per week and love my work very much. 
I have worked with found objects and welded steel for the past 30 years; my background and training were in drawing and painting. I have a strong work ethic and endless fascination with the visual and conceptual possibilities of art making, and I am lucky to be able to make my living as a sculptor. I work daily at my studio in Eugene, which is called "The Oblivion Factory," a 2000-square-foot warehouse that is fully equipped for welding, casting, dismantling and fabricating metals of all kinds. I enjoy the process of making sculpture: finding objects which are re-purposed, long hours working in the solitude of my studio and especially the way that making art affects how I view the world around me. 
Artist Statement
I learned early on to reinterpret the man-made industrial environments around me, and subvert them for my own fun and creative expression on my skateboard. Seeing the alternative possibilities in the manufactured world, I make my art out of materials that were not originally intended to be artistic mediums. I take old, cold, beat up steel objects and merge them with many other objects to create something new that can appear soft, warm and life-like – the whole belying the origins of the many recycled ingredients. I draw inspiration from the natural world of animals and plants and spend much of my non-studio time exploring the rich outdoor regions of this area of the country.
My sculptural work is popular with collectors, gallery viewers and the general public, who are able to engage in a process of discovery. They immediately take in the overall subject, and then move in closer to identify and relate to the many individual parts that make it up. Using materials that people can recognize from their everyday experiences makes the sculptures feel more accessible to people and is a dynamic example of the possibilities of recycling and reuse that has become a popular value in our consumerist culture.