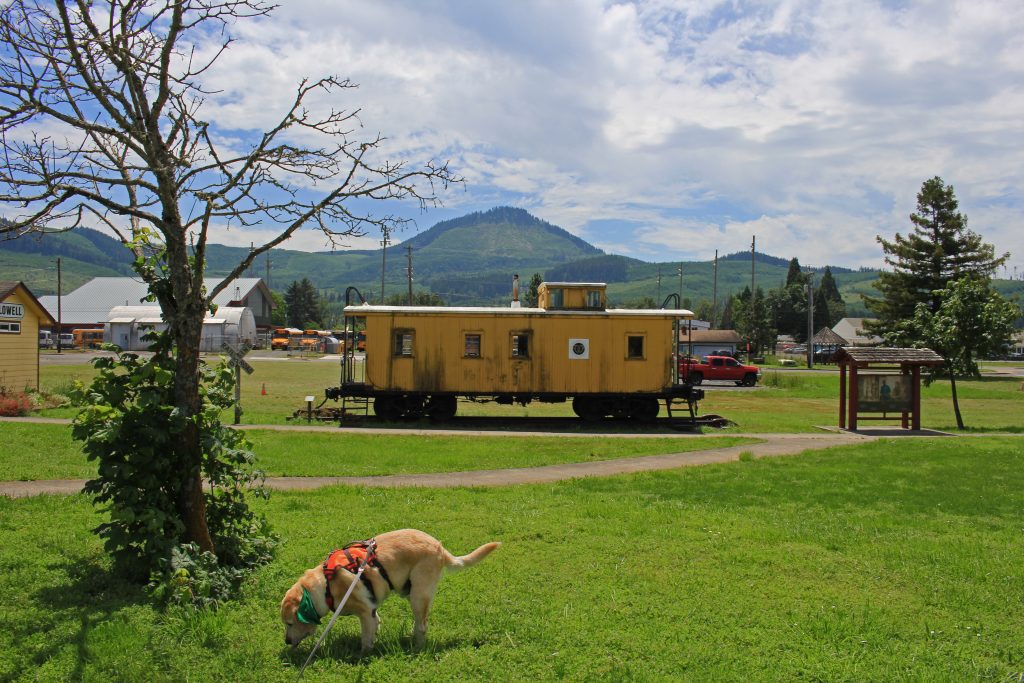 This caboose has quite a history. It started life in 1929 as a C-30-3 built for The Southern Pacific Railroad. It was numbered SP 159. The caboose was known to have primarily worked on the Sutherlin Branch of the Southern Pacific RR. and it was used on Southern Pacific's Wendling-Mohawk Branch as well in the late 1950's.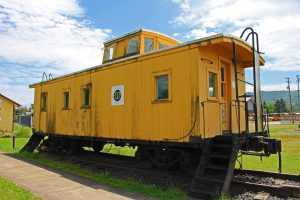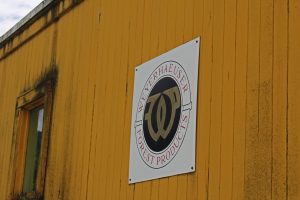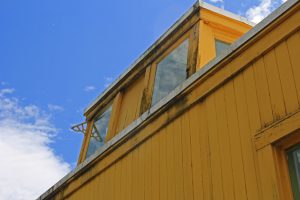 This was the caboose's location when it was used during the filming of the movie "The Chartroose Caboose". The movie is considered a "lost film" since its originals were destroyed in a mishap at Universal Studios. No known copies exist but there are rumors about copies that have not been proven.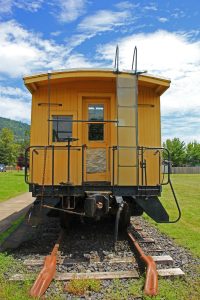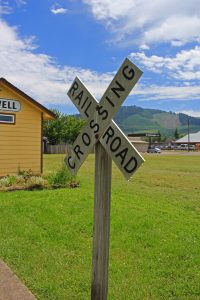 The film starred Molly Bee & Ben Cooper with Slim Pickens and Edgar Buchanan. Edgar Buchanan had local ties and was a respected dentist in Eugene before moving to California and becoming famous as Uncle Joe Carson in Petticoat Junction and The Beverly Hillbillies. Mr. Buchanan had more than 100 different film and TV roles after giving up dentistry in Eugene.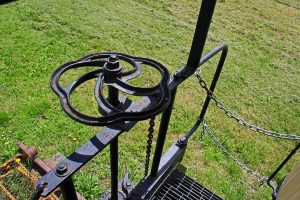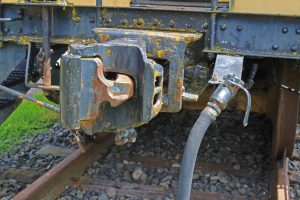 The caboose was turned over to the Weyerhaeuser Company when Weyerhaeuser leased the line and began shipping logs in 1962. The caboose was in use on logging trains until 1987 when the line was abandoned. SP 159 was reportedly stored at the Weyerhaeuser Mill in Springfield Oregon. It was installed in Rolling Rock Park in Lowell Oregon after it was donated to the "City of Lowell" by Weyerhaeuser in early 2008.