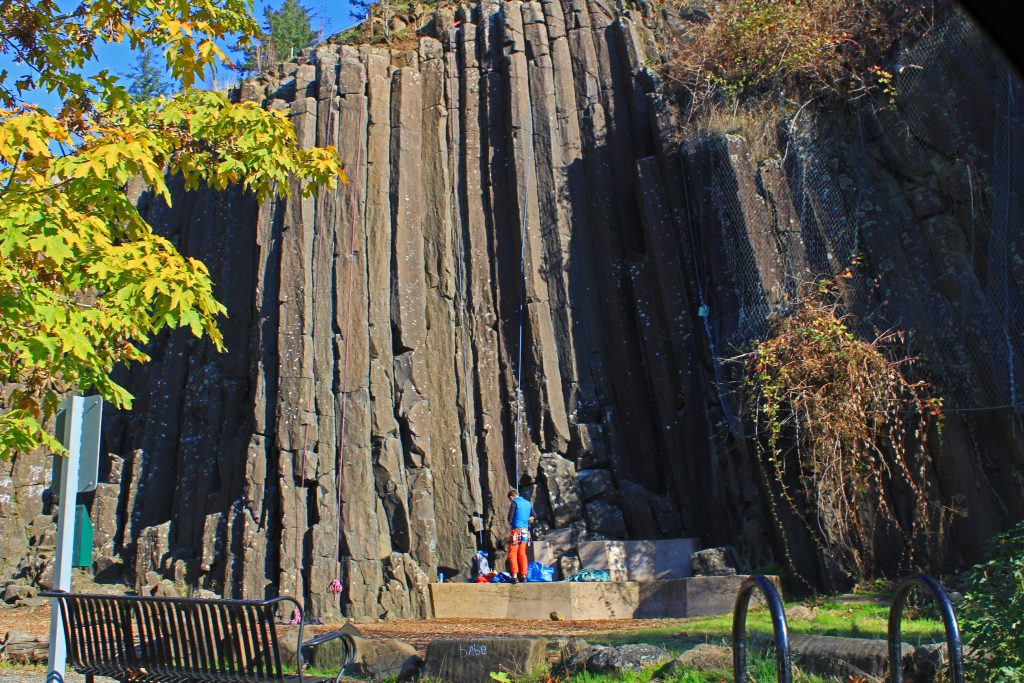 A prominent feature of Skinner's Butte is the basaltic rock columns on its westerly face, easily visible from the Washington Jefferson Street freeway ramps.  The columns formed as lava slowly cooled millions of years ago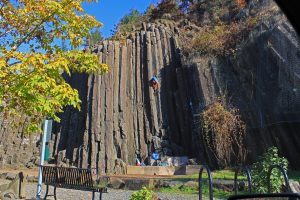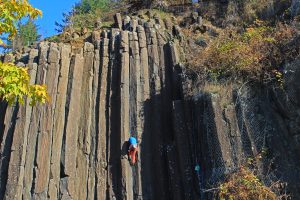 They contracted with cooling, and shrank in height vertically, but cracked horizontally; it was the horizontal cracking that gave us our familiar column shaped landmark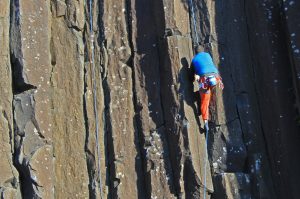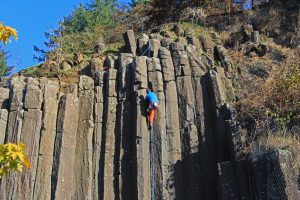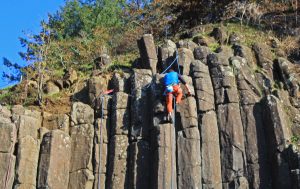 The columns were initially exposed during quarrying operations, that began in 1893 and continued until the 1930s  Rocks were hauled by horse pulled wagon and narrow gauge railroad to local construction projects, such as the building of Willamette Street and Shelton McMurphey House.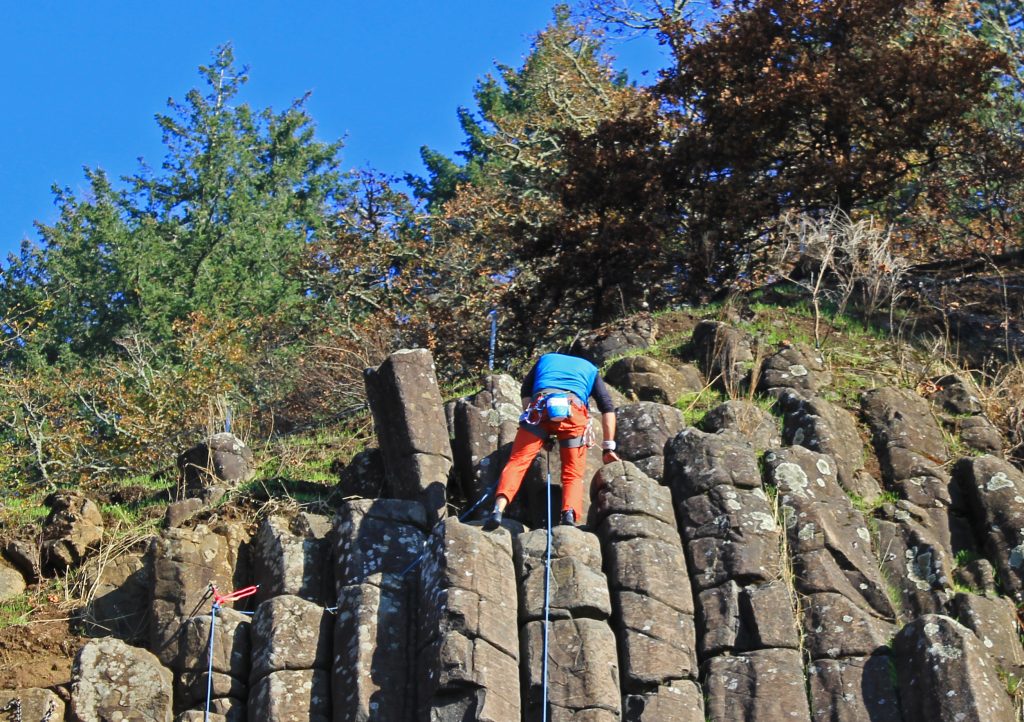 Made it to the Top,  Now its Time to Prepare to Go Back Down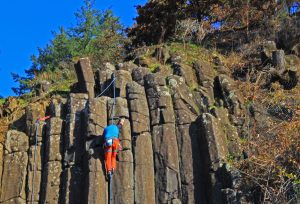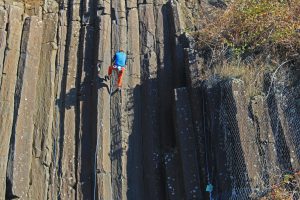 The quarrying left a 100 foot wide bowl, first becoming popular for rock climbing in the 1940s, and continuing to this day *.  The columns are some 50′ high, and an experienced climber can reach the top in only a few minutes. Several viewing benches sit nearby for those of us to watch and enjoy the climbers' special craft.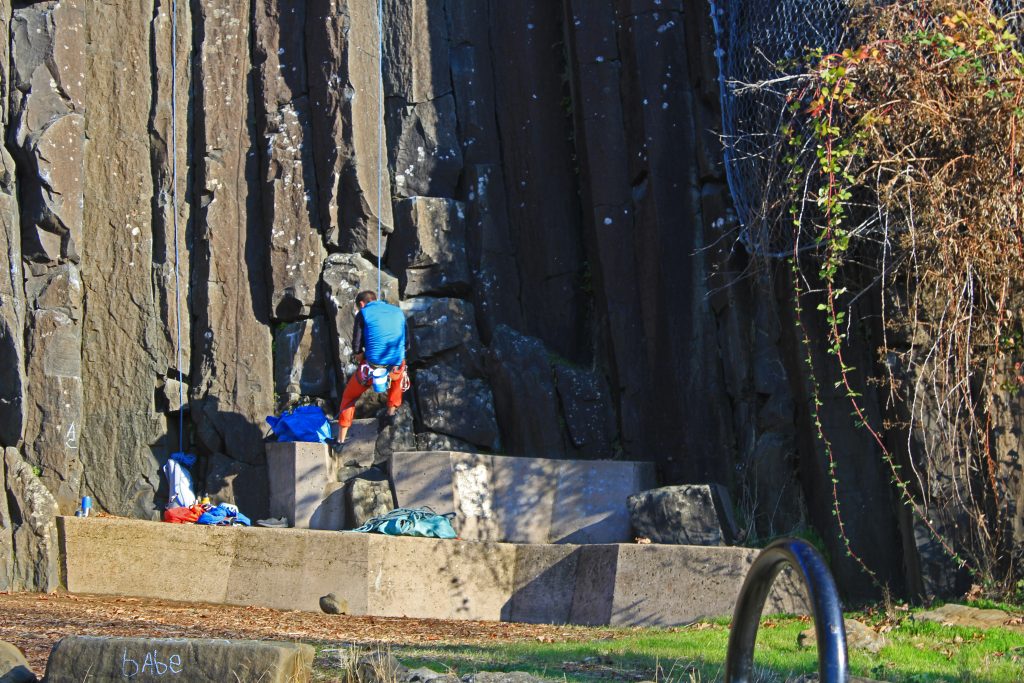 Back Down Feet on the Ground