Yesterday was the first public celebration of Canada Day since Covid lockdown and folks certainly came out to enjoy the sunshine…
My neighbourhood (the Market) was the most appealing site for me to find photo ops.  First stop was the coffee wagon for a gourmet coffee.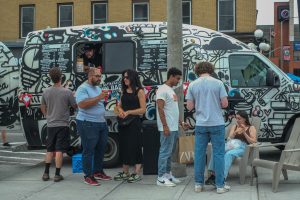 No idea what the instrument is, French horn, tuba or hybrid?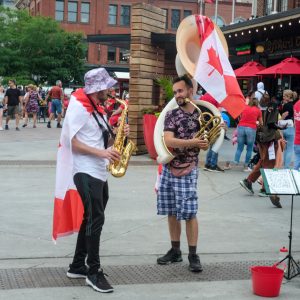 The balloon man was popular…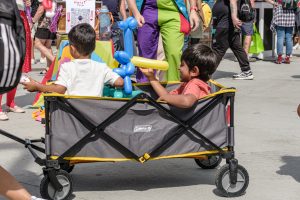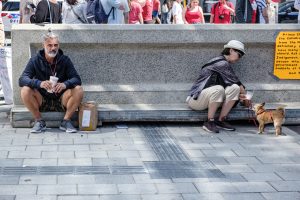 Just resting…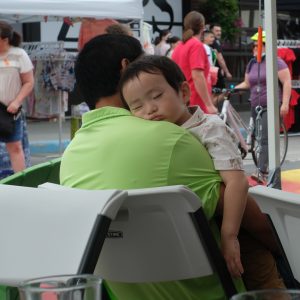 The speciality food du jour was spiral potatoes on a stick.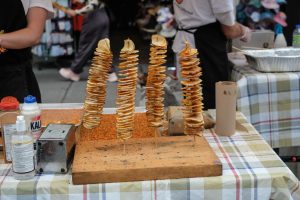 In the meantime the Market continued with business as usual…