No idea why but I have a fascination with construction sites.  It was midday in the blazing sun as I picked a slight different route to walk home which took me past a number of construction sites and the wastelands that they are filling.
My first site came into view as I walked under the Queensway and found that they are building replacement overpasses right next door, ready to be lifted into place.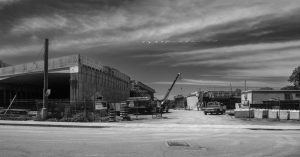 Not a construction site but this cloud formation near the LRT station was striking,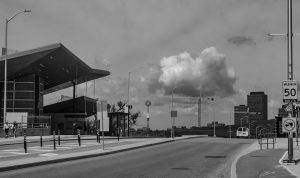 We seems to be under endless construction in the Lebreton Flats.  Many years ago they levelled the neighbourhood of factories and workers houses and then could not make up their collective minds about the redevelopment.  It is slowly happening…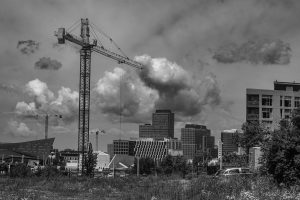 Mother Nature abhors a vacuum and is filling this wasteland with pretty wildflowers.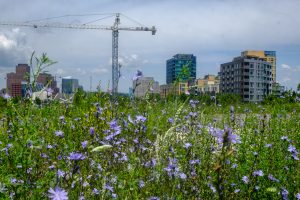 Looking up from the new library constructions site to my friend's balcony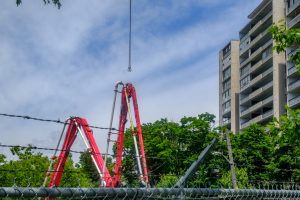 The view of the library construction site from the balcony…