We were on the way to Sangkhlaburi . Family from us lives in that area of Thailand,
 Famous for its rain, green scenery and the bridge over the river Kwai. They asked if I wanted to see the death railway.
Now I have seen the bridge and the museums already many years back. But I said why not. To my surprise they brought me to a complete other part of the railway. A part where you  can walk the railway.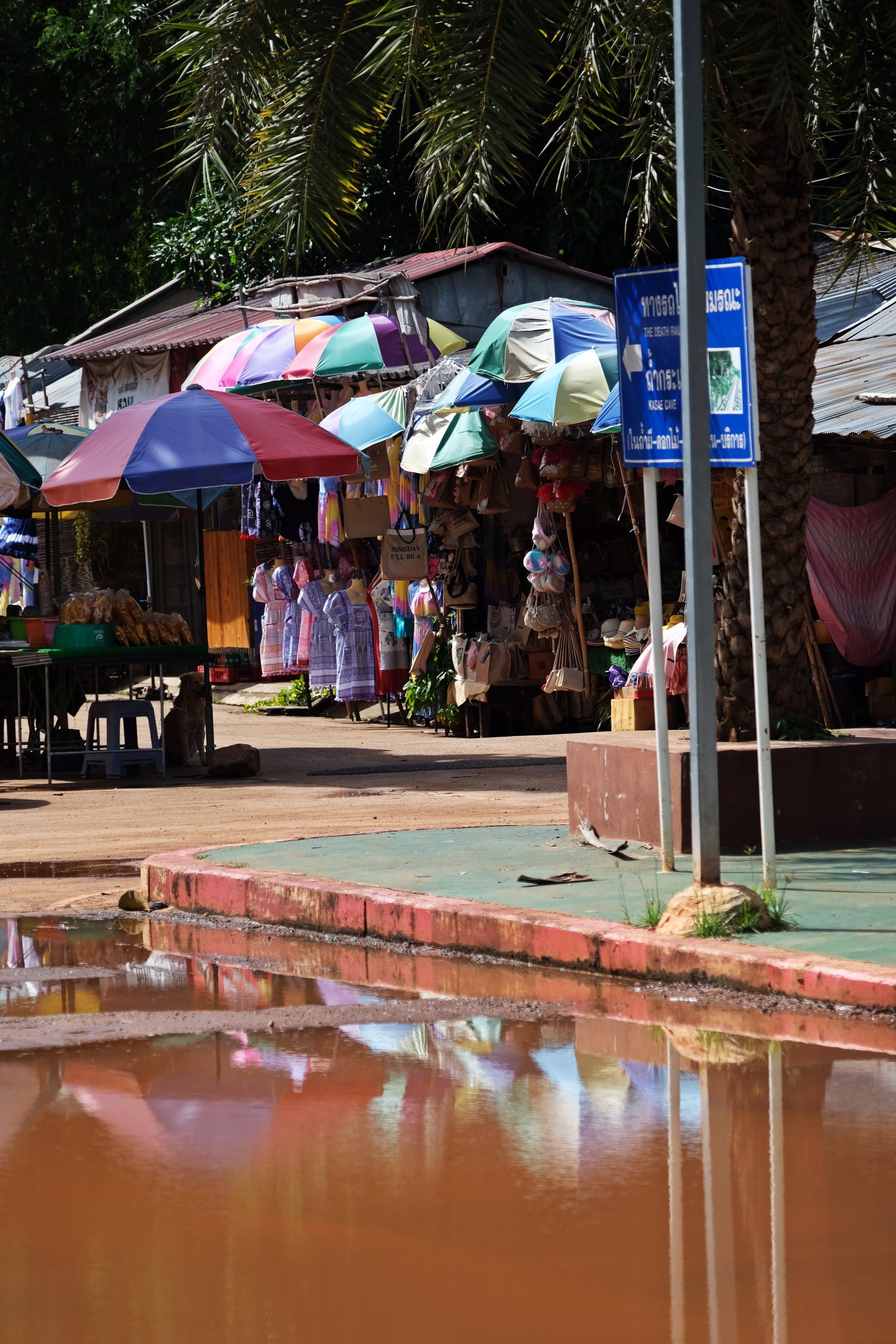 It all starts on a parking of a small railwaystation.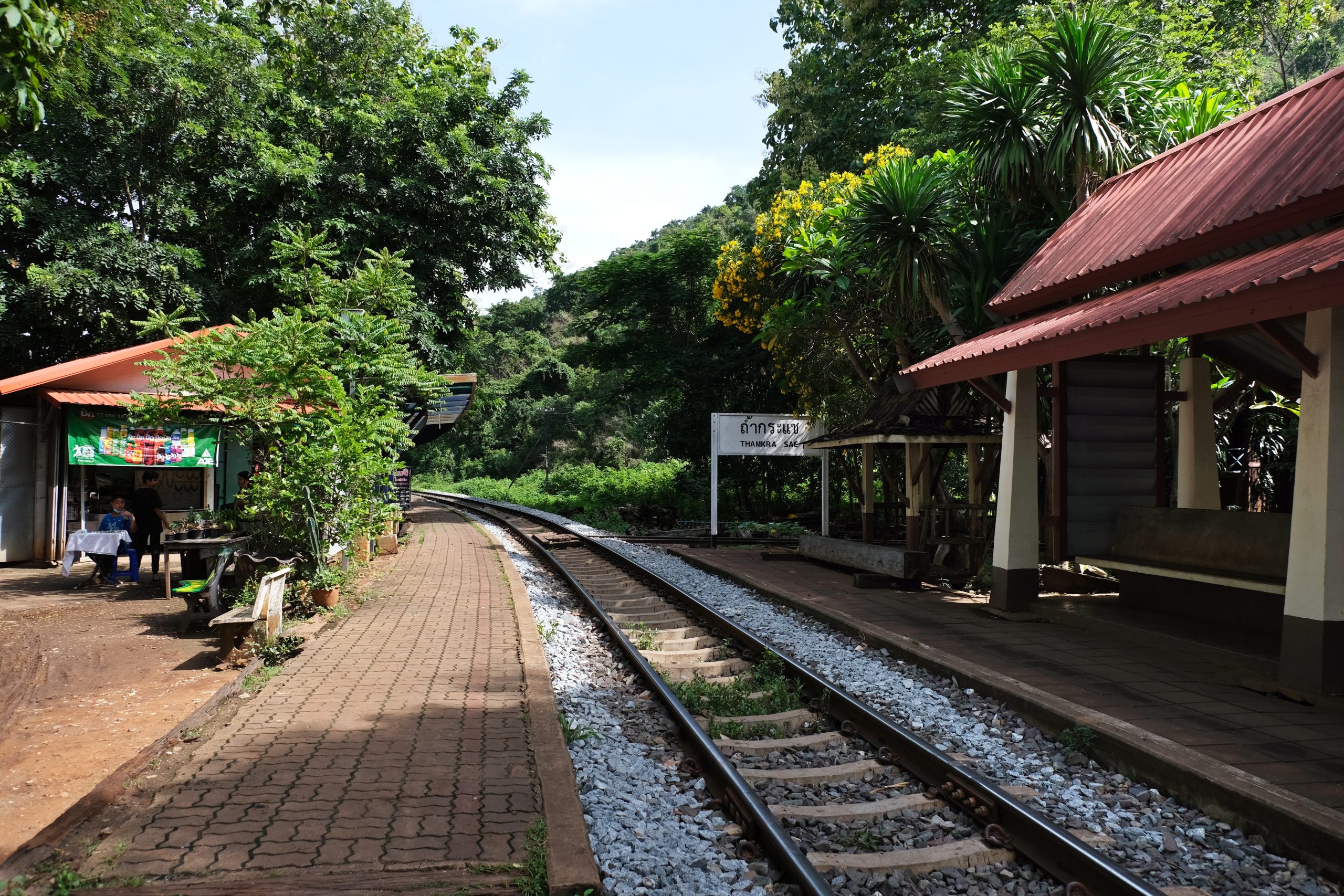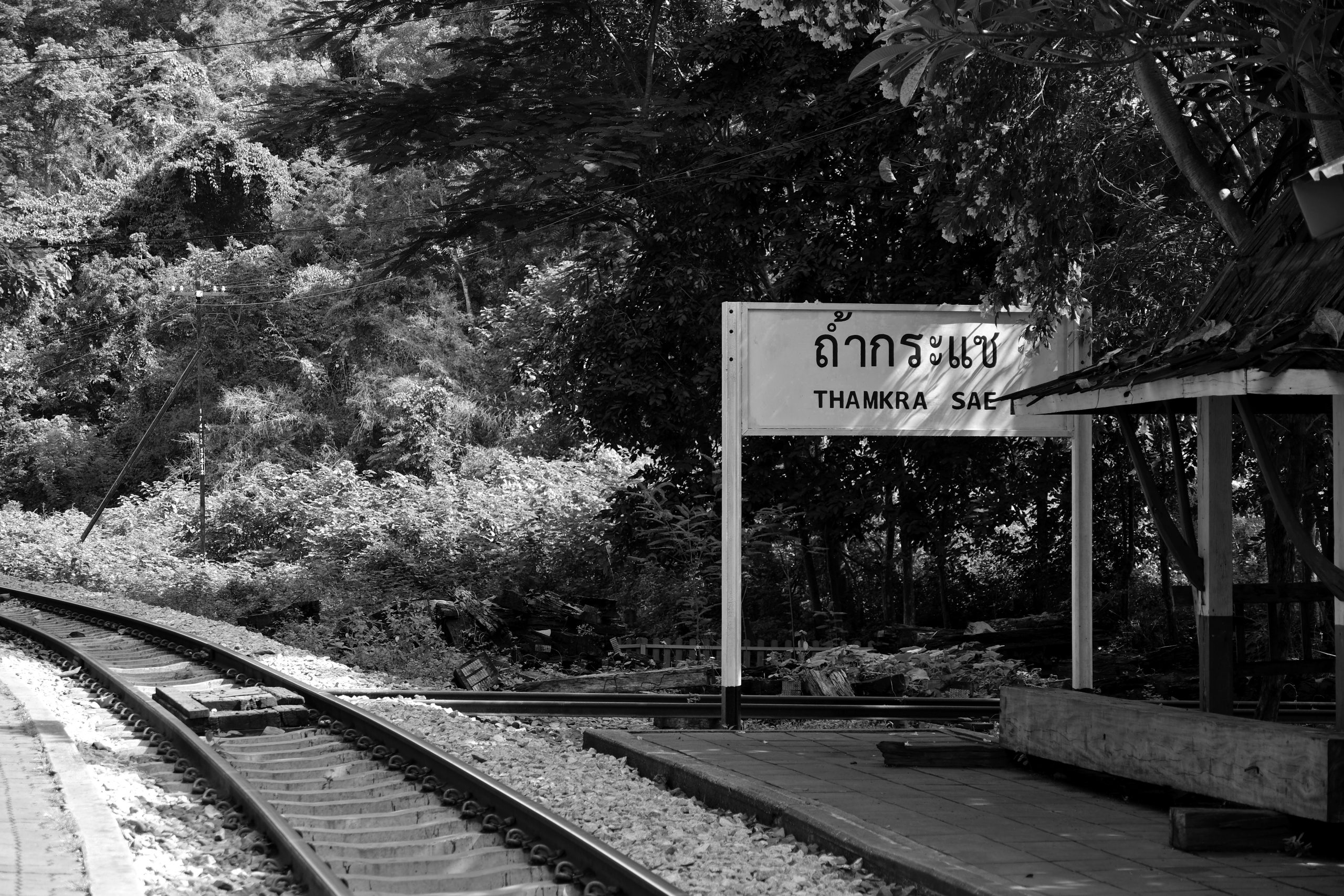 The station of Thamkra Sae, and the railway is still in use. so when walking the line and a train is coming, you have to make the tracks clear. As you will see this is not always an easy move to do.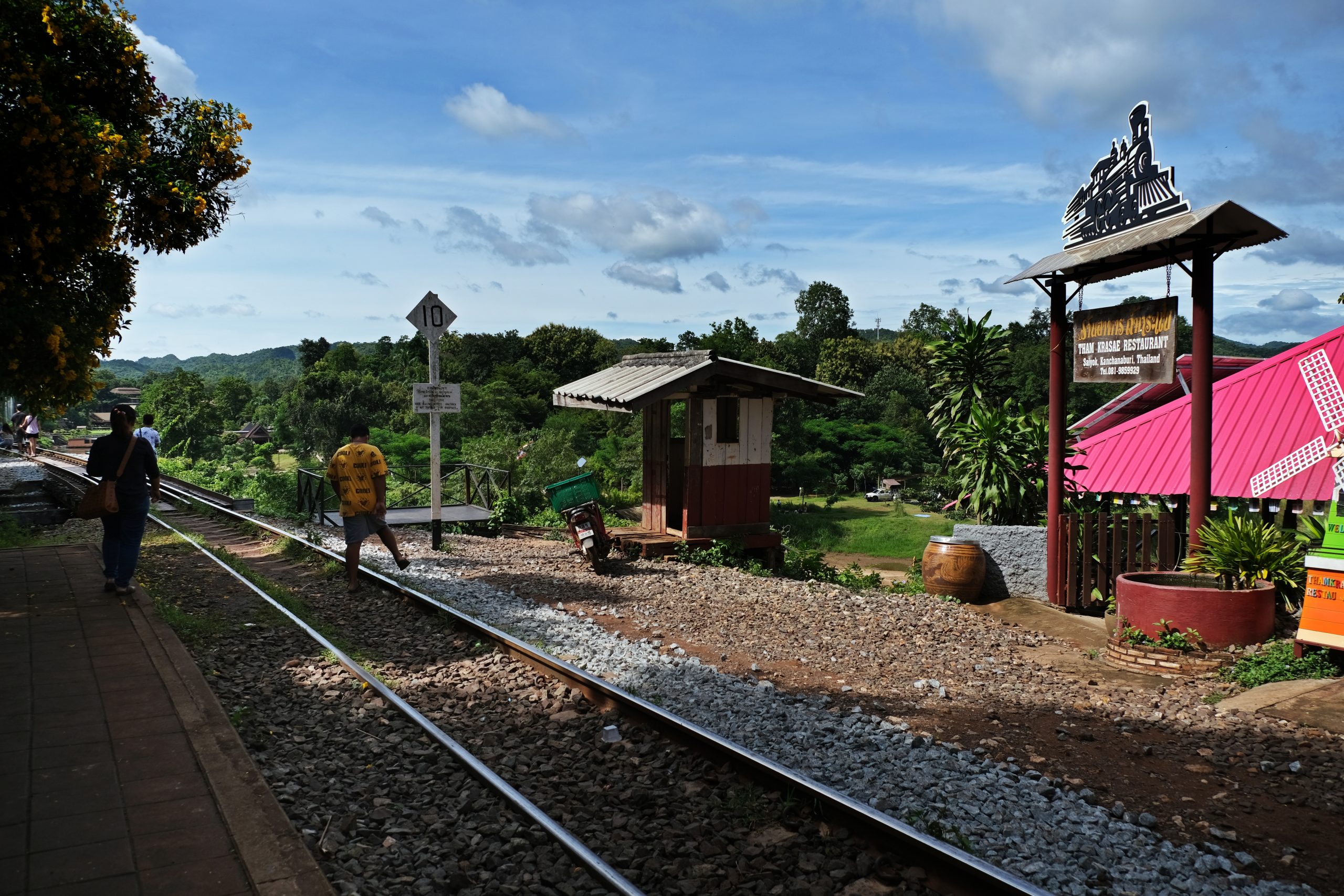 Here starts your walk on the tracks to another station. The views are beautifull, if you have fear of heights, I not recommend this walk.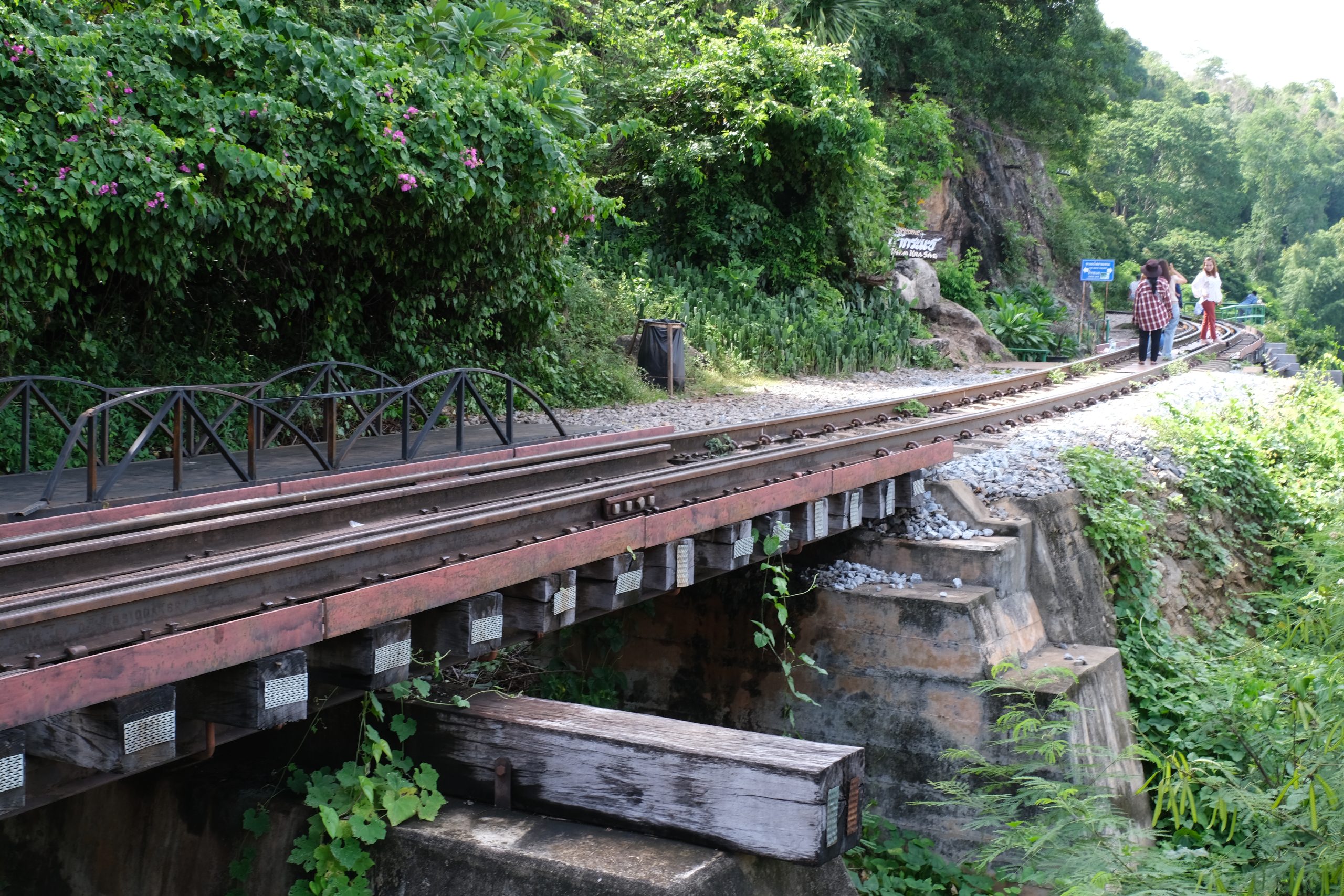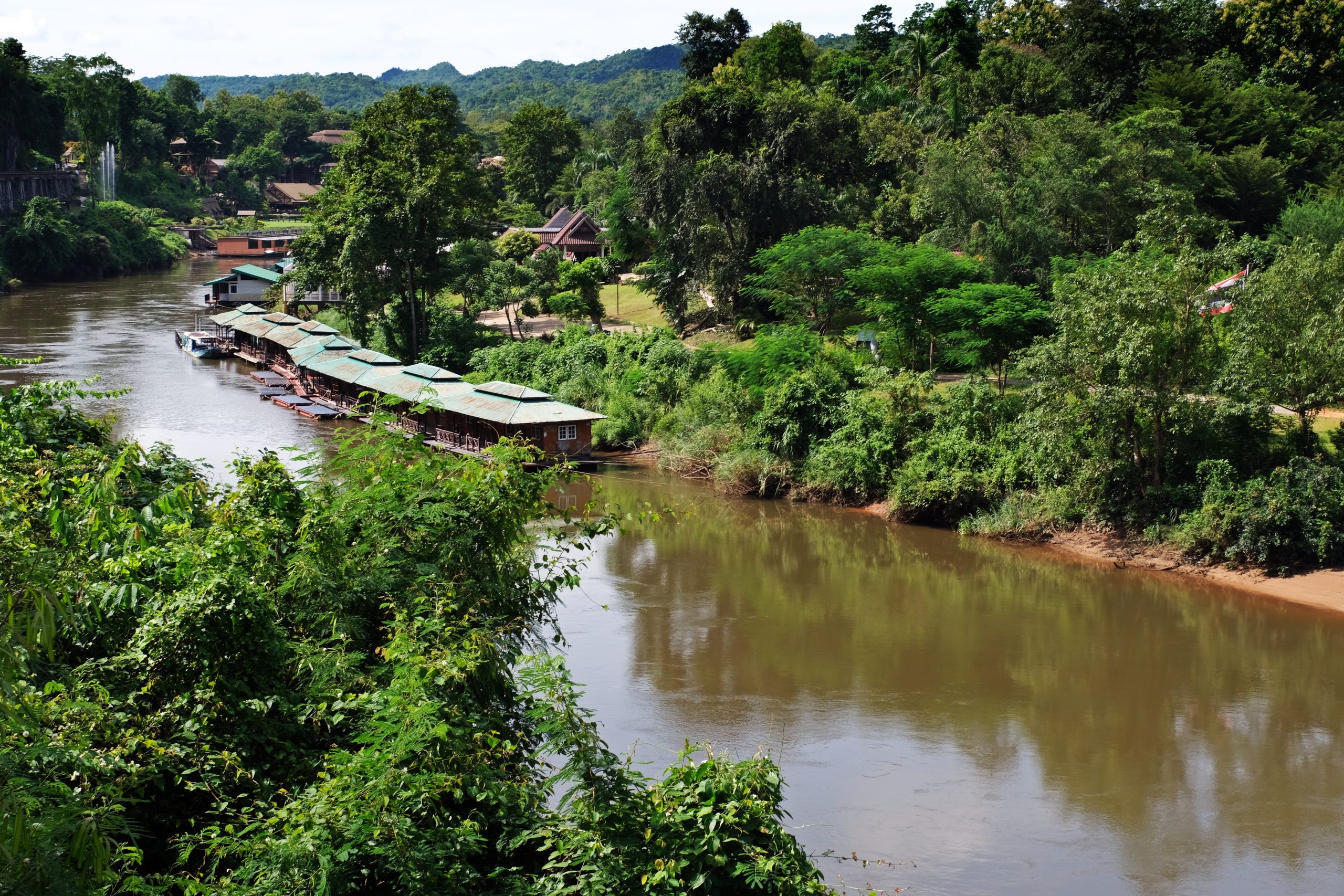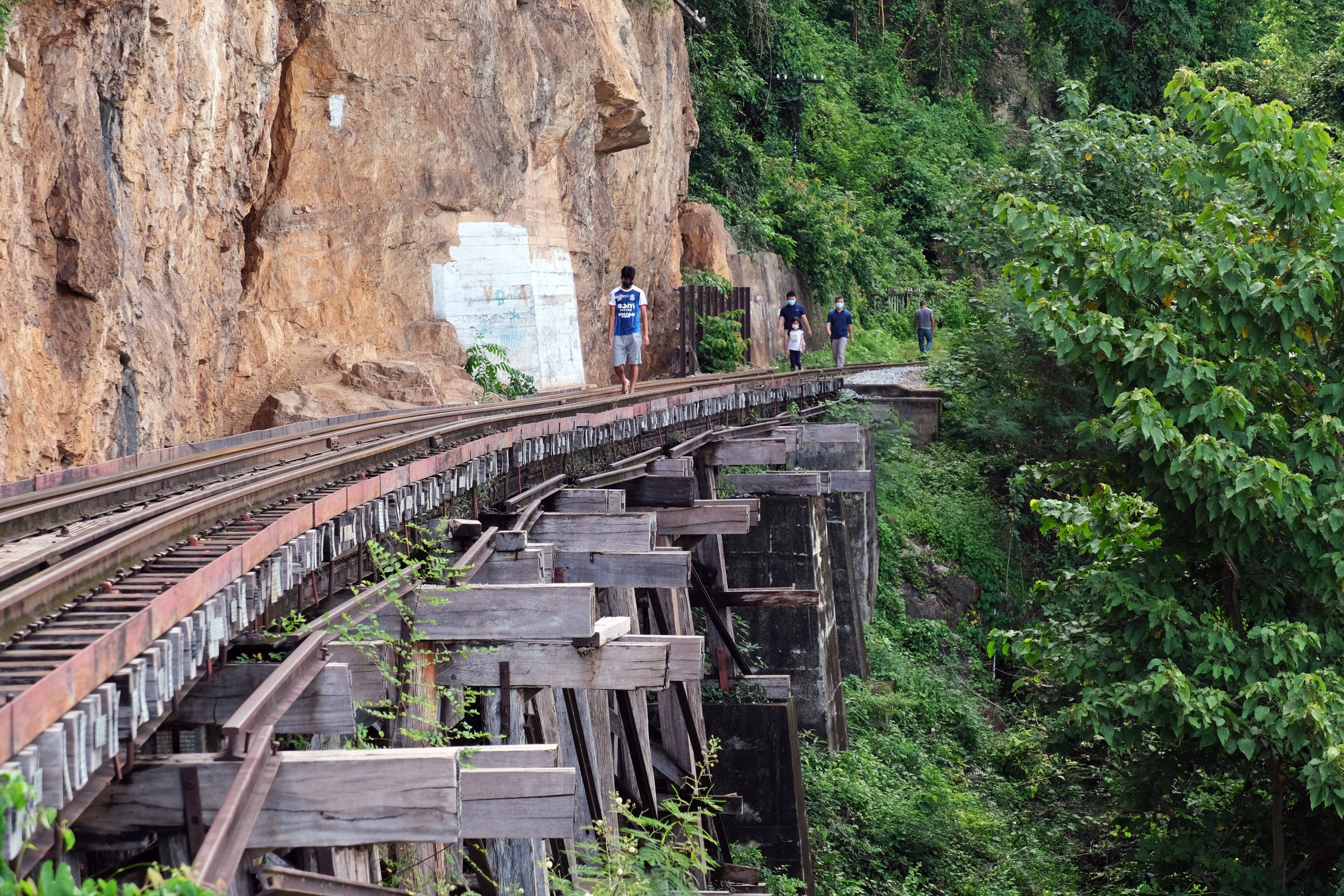 There is no safety measures of any kind. I had to walk a few times on the side beams and lets say it was a challenge.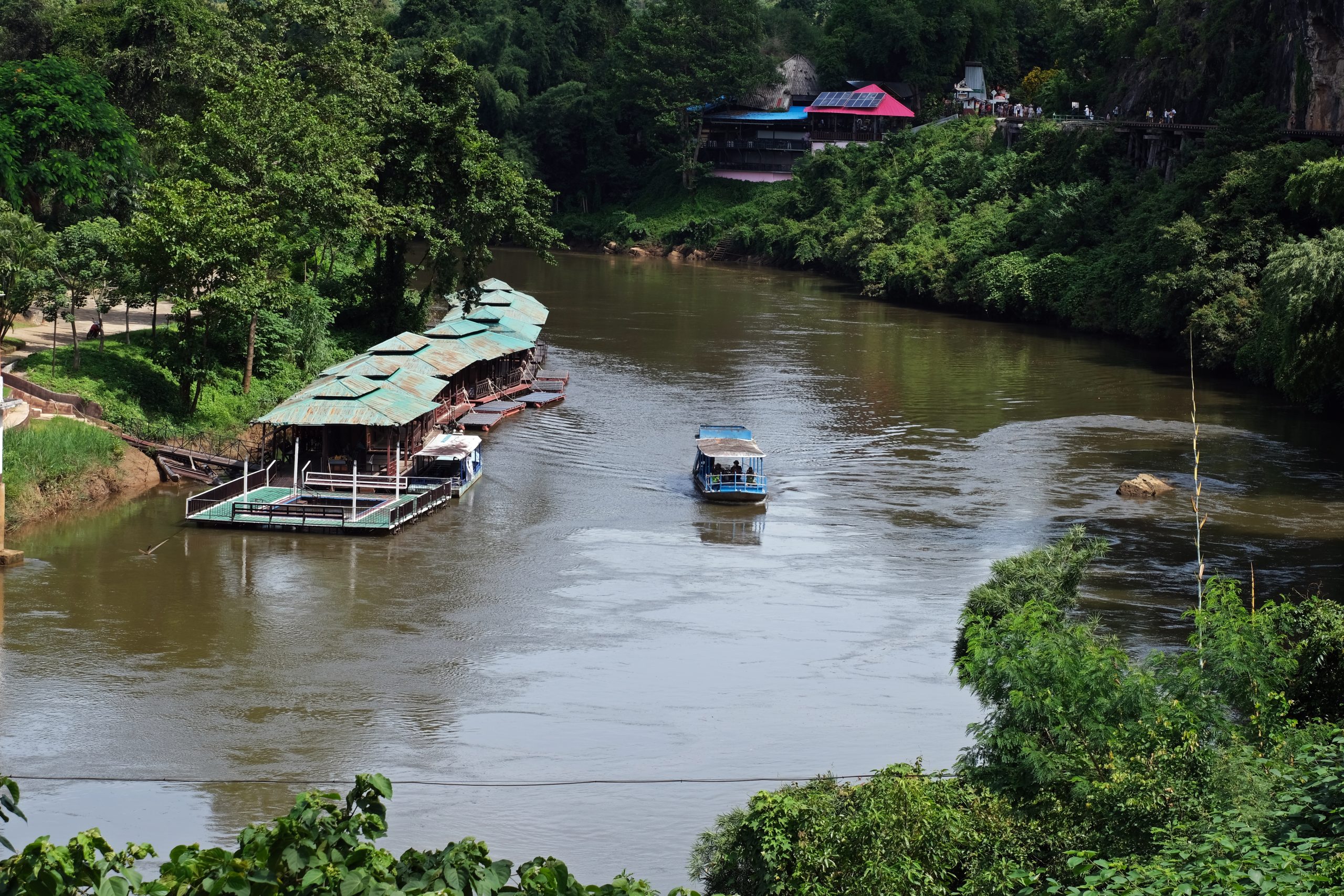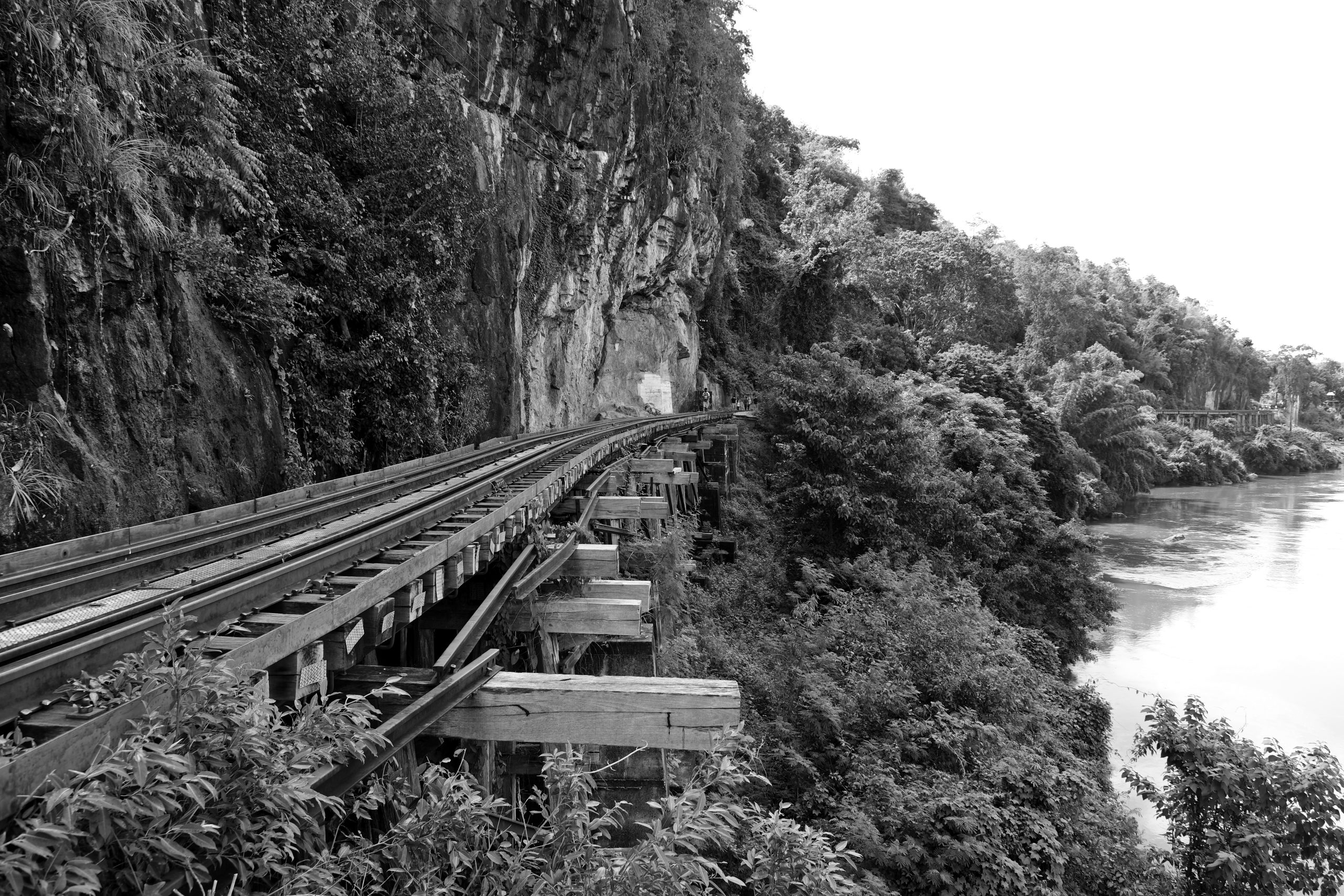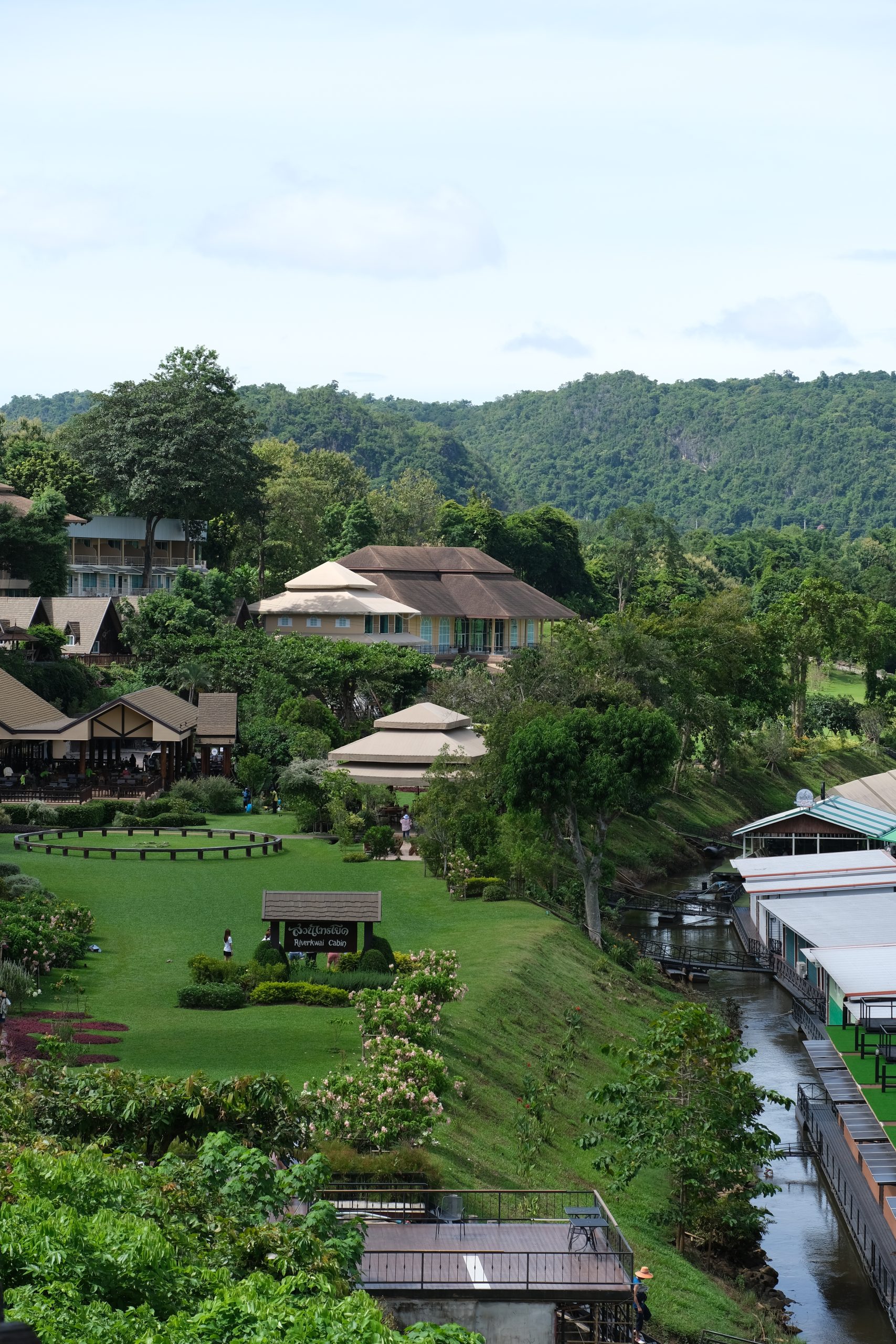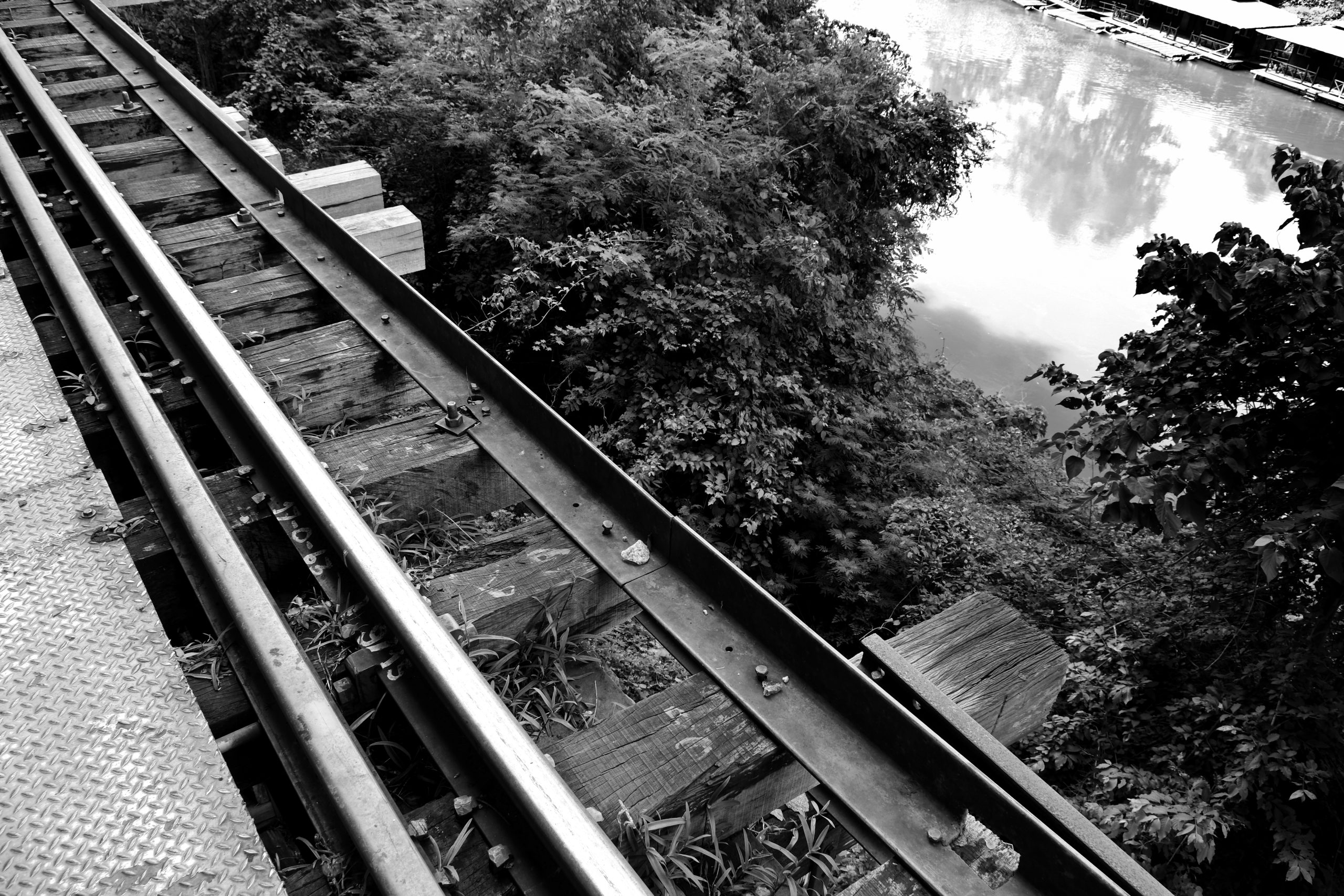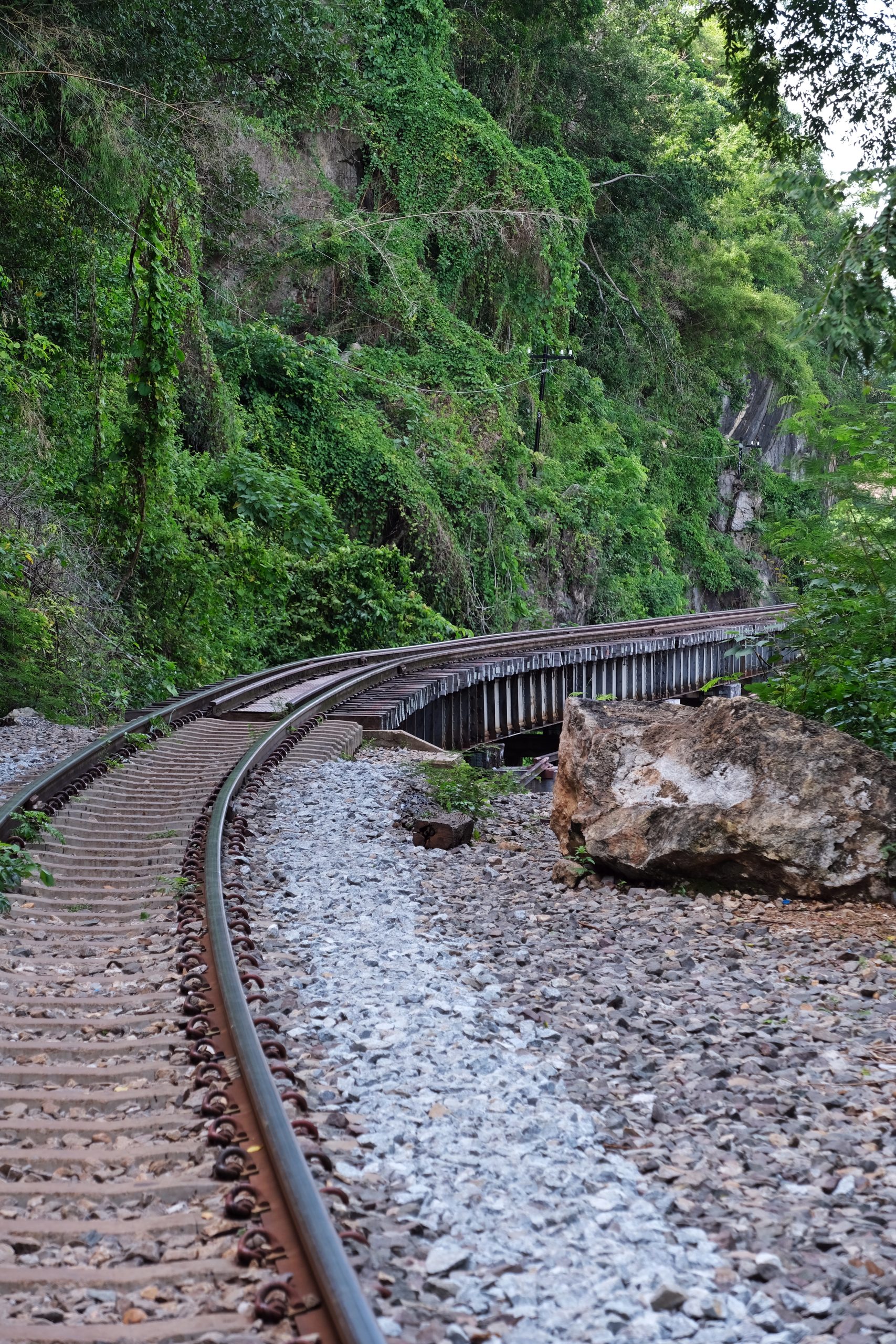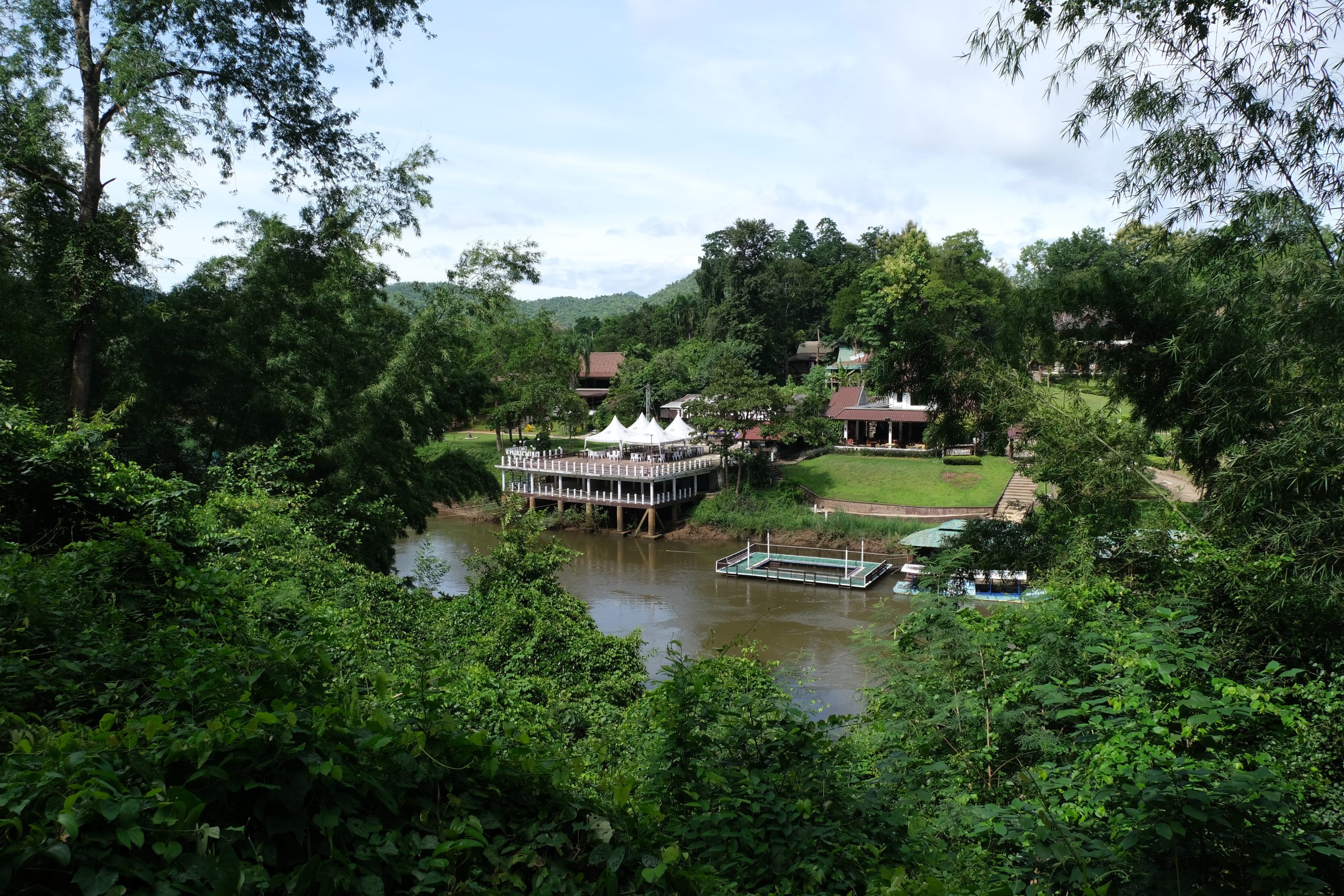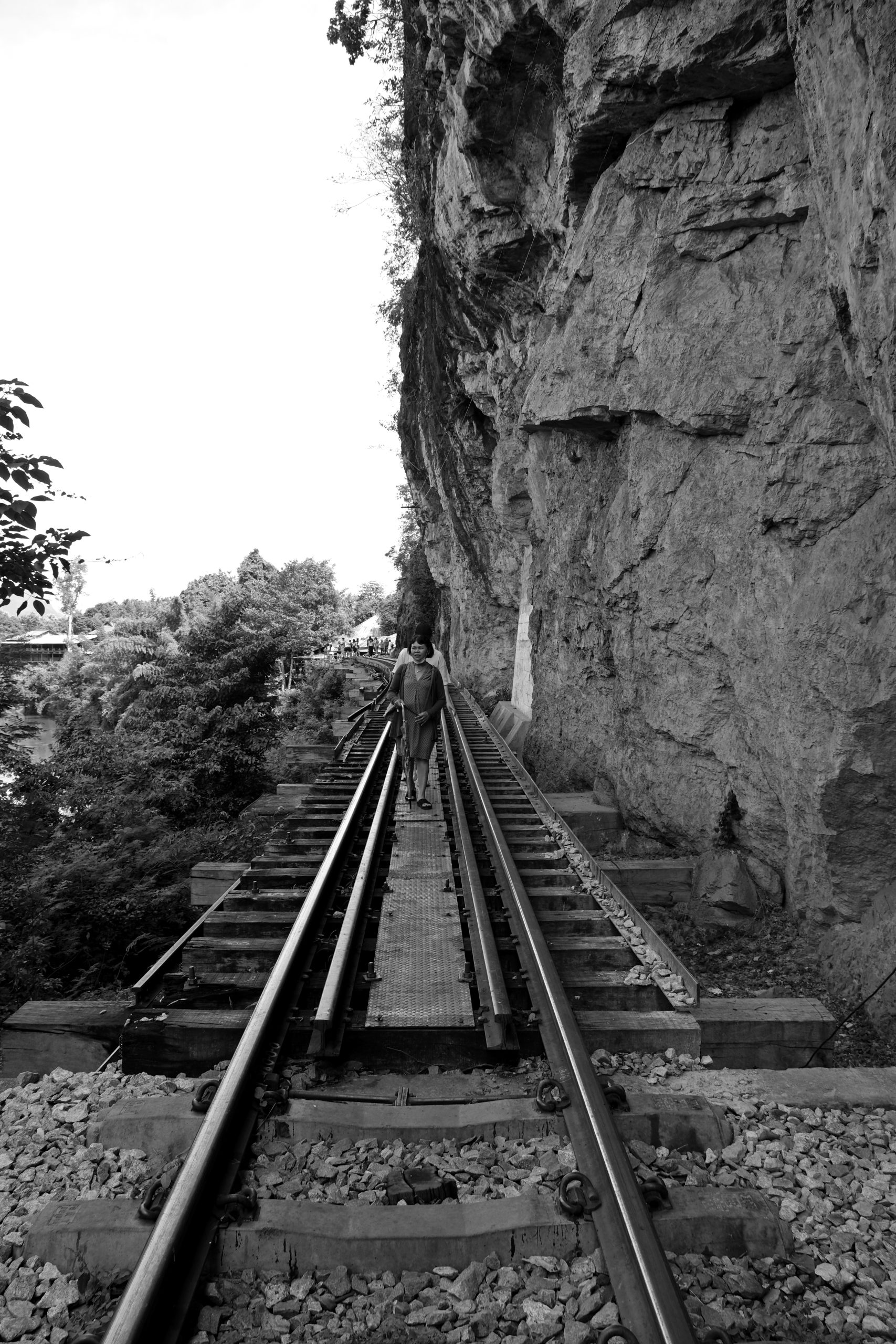 If you know that this railway is build by POW and let not forget many local people, under a harsh cruel Japanese master. Just impressive.