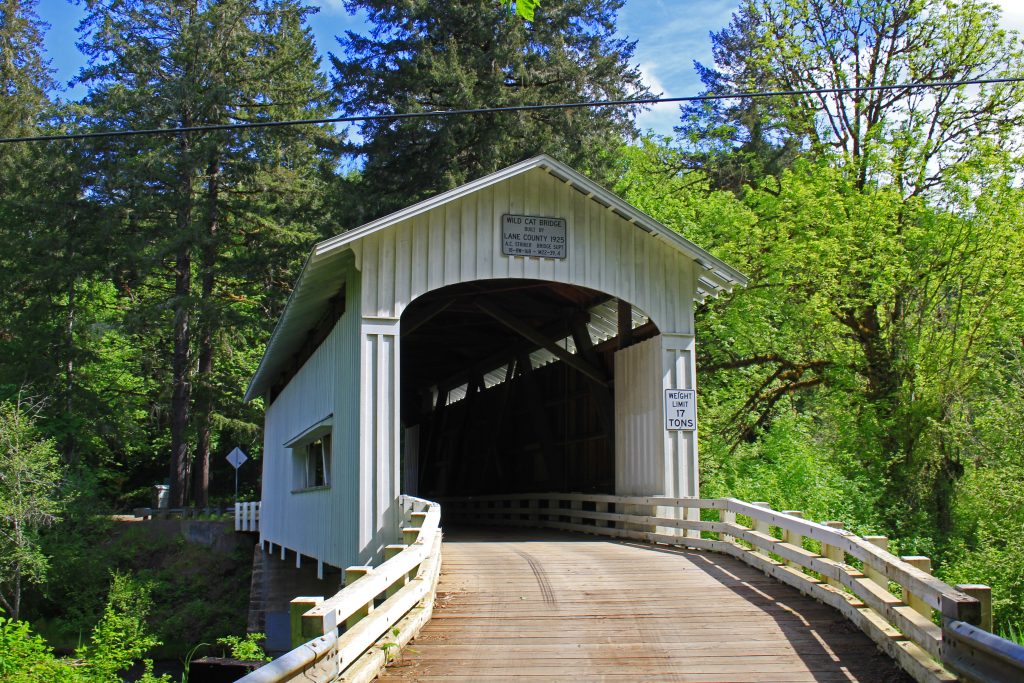 The Wildcat Bridge. Built in 1925, it spans Wildcat Creek right before it joins the Suislaw River, a stone's throw from Highway 126 between Walton and Mapleton. Unique features of this 75 foot-long bridge include the window on the west side, which allows motorists to see oncoming traffic on this curving road.
The bottom chords were one each one piece of 16″x16″x113 timber. No doubt they were cut off old growth logs that provided massive amounts of straight. Unlike several other covered bridges, these original timbers appear to never have been replaced.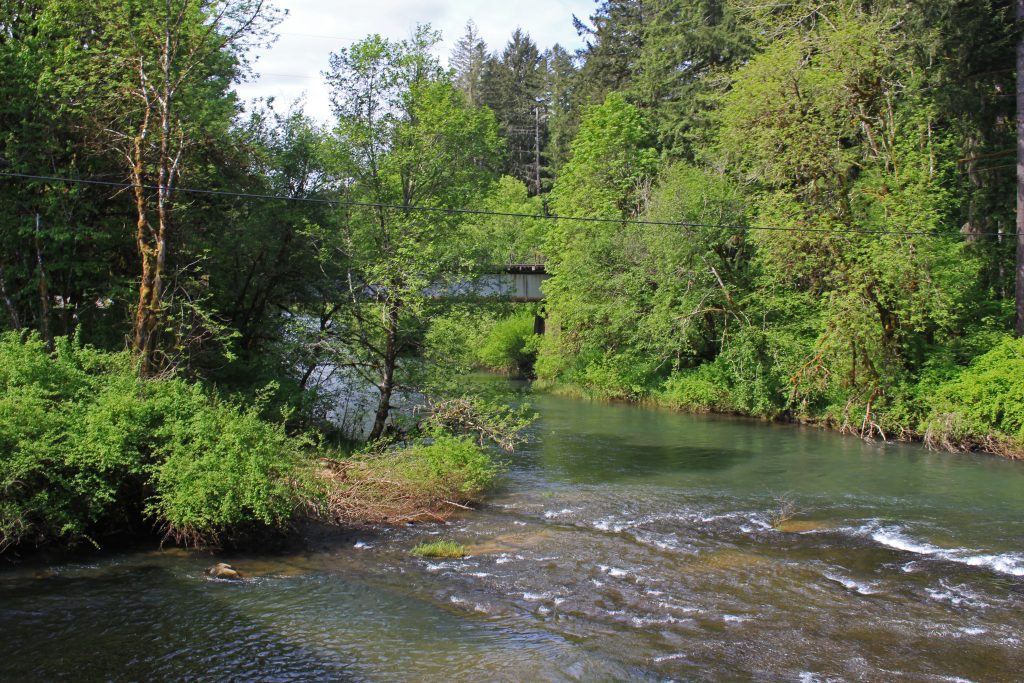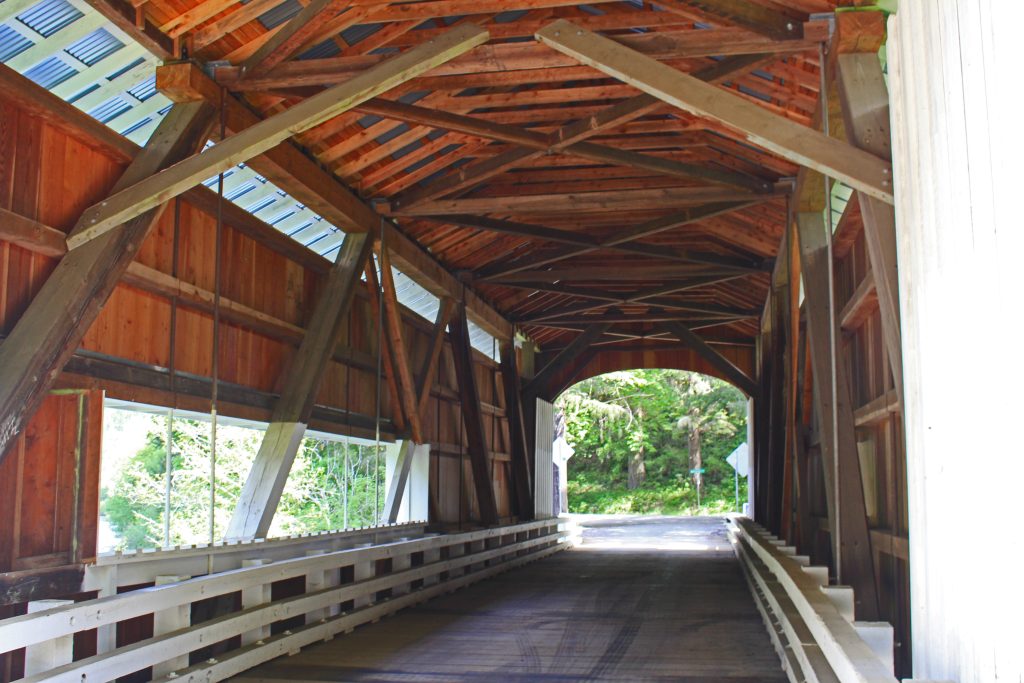 One of the most interesting things about the Wildcat Covered Bridge is the 18 foot by 3 foot window on the south west side. This provides a view of oncoming traffic on the bridge, not just light. This is a unique feature of most of Lane Counties' Bridges, the rest either have full windows on each side or none at all.