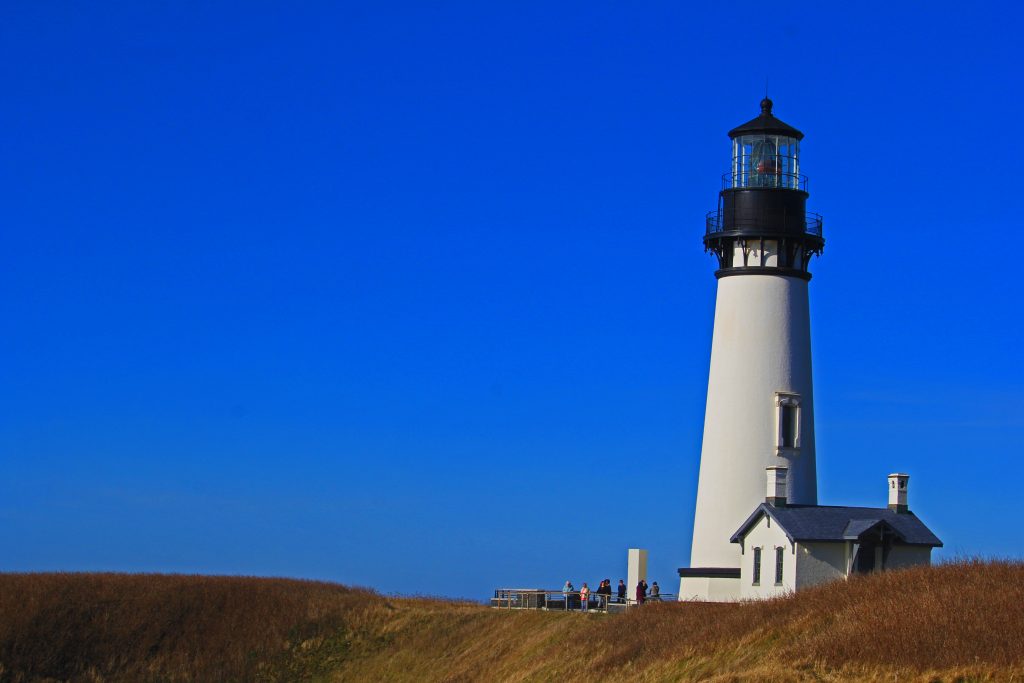 The Yaquina Head Lighthouse was Built 1873 and it Rises 162 Feet Above the Ocean Beach. The 93-Foot Tower of the Lighthouse is the Tallest on the Oregon Coast, and the Light can be Seen Nineteen Miles out to Sea.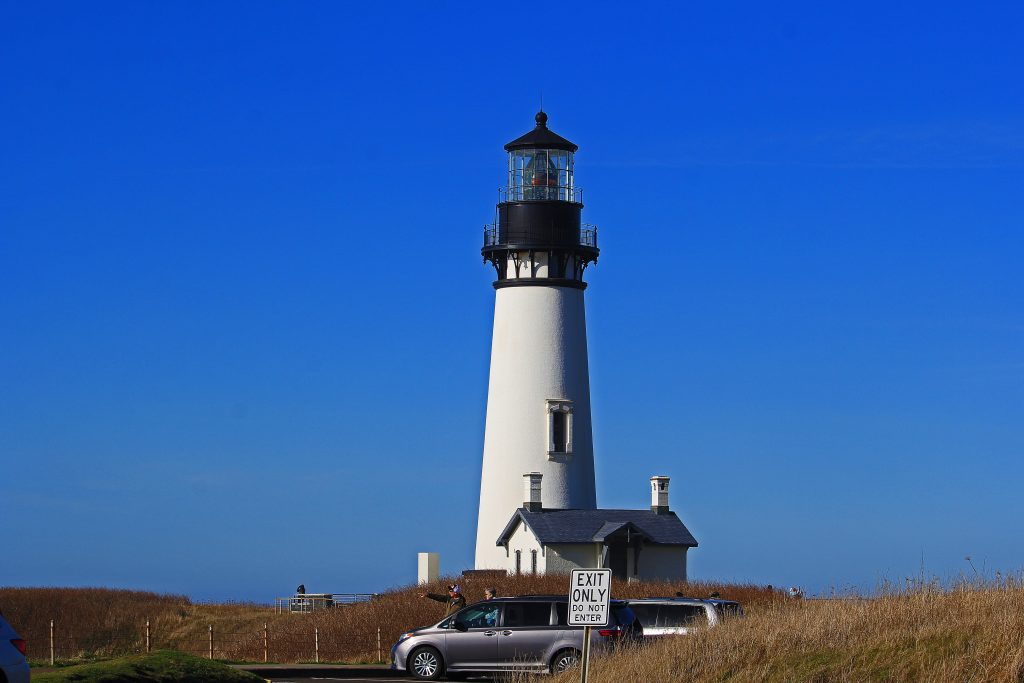 Congress Approved $90,000 (Almost $2 Million in 2020 Dollars) for the Yaquina Head Lighthouse in 1871, but Construction was Slow and Torturous. Workers Wrestled with Winter Storms, and Two Boats were Lost While Trying to Deliver Building Materials to the Site    The Keeper's House, a Two-And-a-Half-Story Wooden Structure, was Completed in September 1872; a Second Keeper's House was Added in 1922.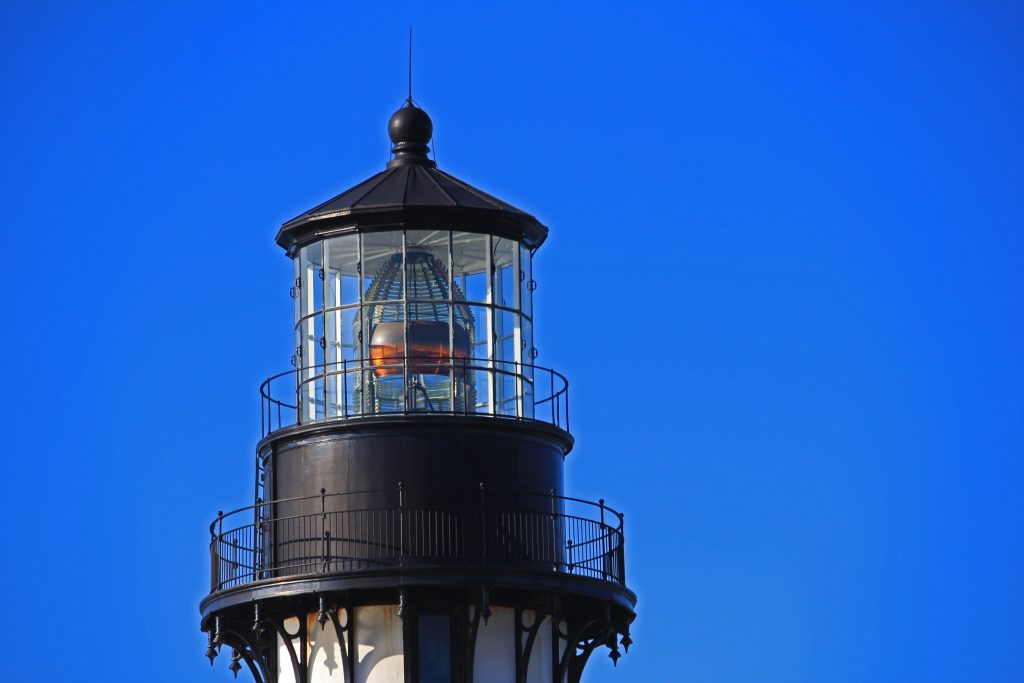 A First-Order Fresnel lens, Built in France Four Years Earlier by Barbier and Fenestre, was Unpacked at Yaquina Head in October 1872. Transshipped from New York, it Arrived on the Oregon Coast after Having Been Portaged Across the Isthmus of Panama. While Preparing for the First Lighting in Early 1873, it was Discovered that Crates Containing Pieces of the Lantern had Been Lost at Sea, and the Lighthouse Startup was Delayed While a Replacement was Manufactured and Shipped to Oregon. Finally, on August 20, 1873, Fayette Crosby, the First Keeper, Lit the Four-Wick, Lard-Oil Yaquina Head Lighthouse Lantern, Which Shone with a Fixed White-Light Pattern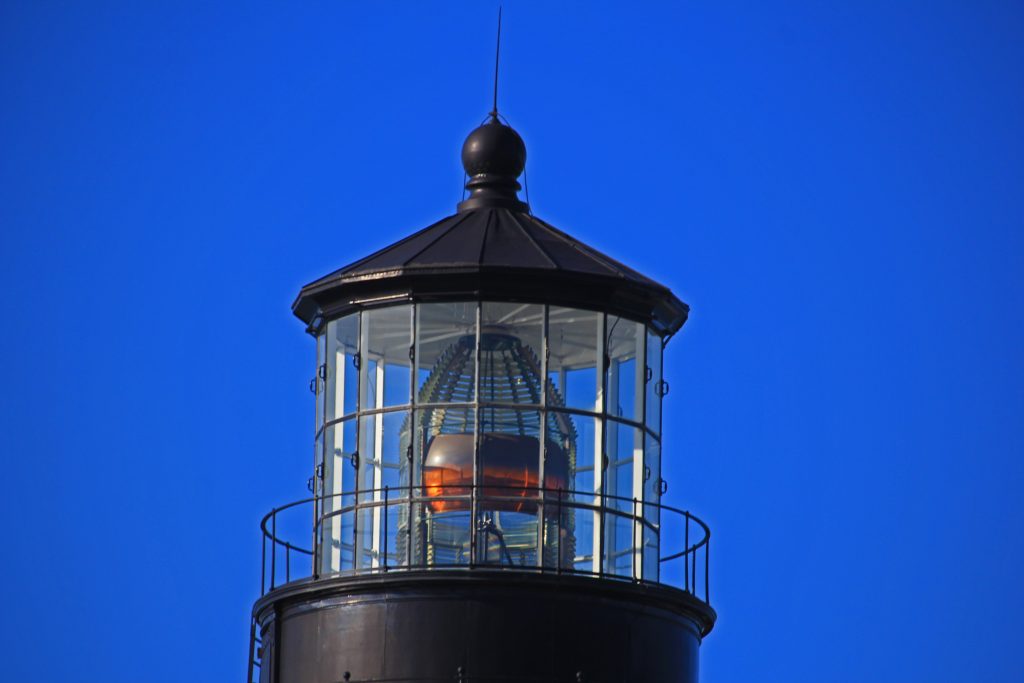 Yaquina Head Lighthouse has Some 400,000 Visitors a Year. The BLM's Nearby Yaquina Head Interpretive Center Features Exhibits on Local Seabirds, Marine and Intertidal Life, the Keepers' Lives and Duties at the Lighthouse, and a Full-Scale Replica of the Lighthouse Lantern.