850 years of fascinating history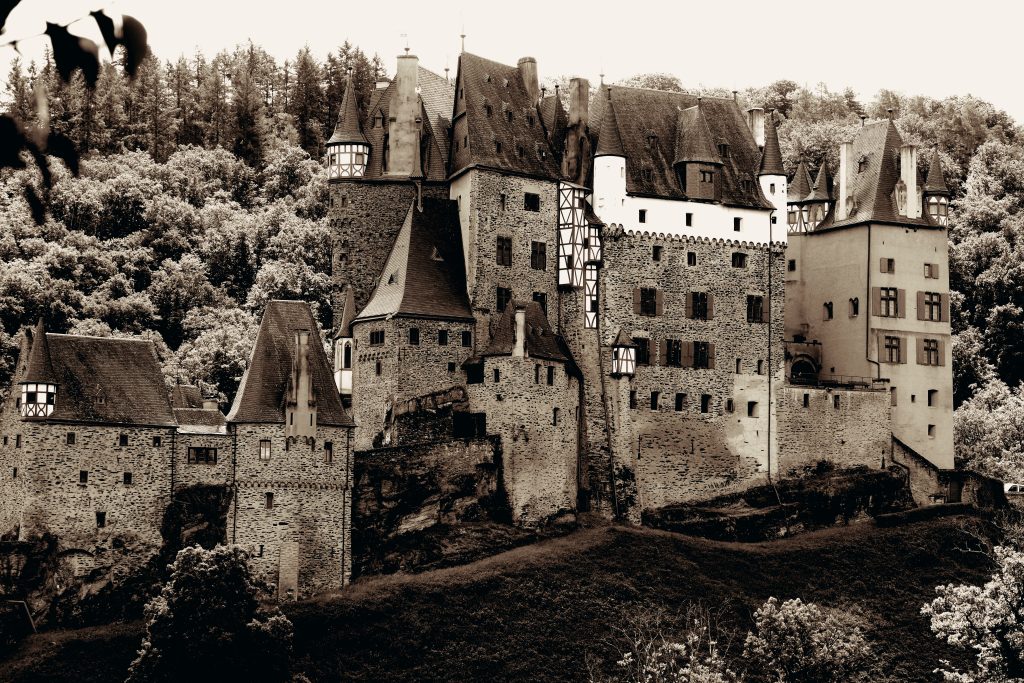 In my earlier post Dreampath , I showed you the long walk up to the castle, luckely for some there is the option to drive to a nearby carpark and walk for 10min to the castle.
Is this castle worth to visit, in short yes. It is impressive , still owned by the original family for more than 30 generations. The counts and Earls from Eltz kept already for 850 years and it was never destroyed. They were quite the diplomats it seems.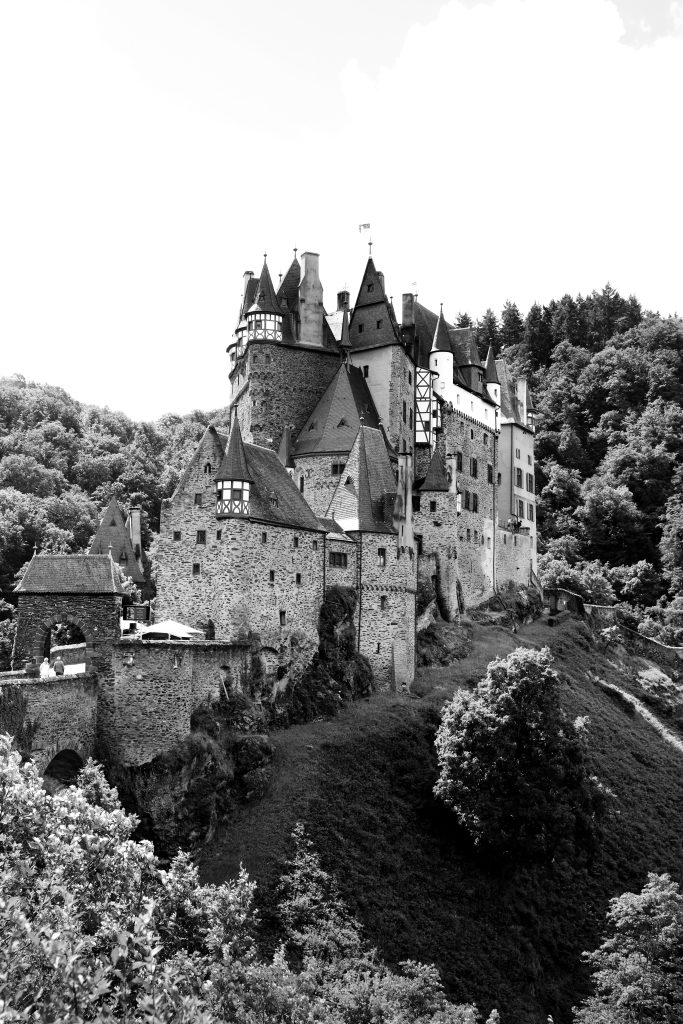 The first mention of the name Eltz was in 1157, when Rudolf von Eltz signed an agreement with some Bisshop to build a fortification here. Nobody is sure how he got the castle in the family, because he signed as a witness.
The castle is located on an important traderoute and with that comes great wealth.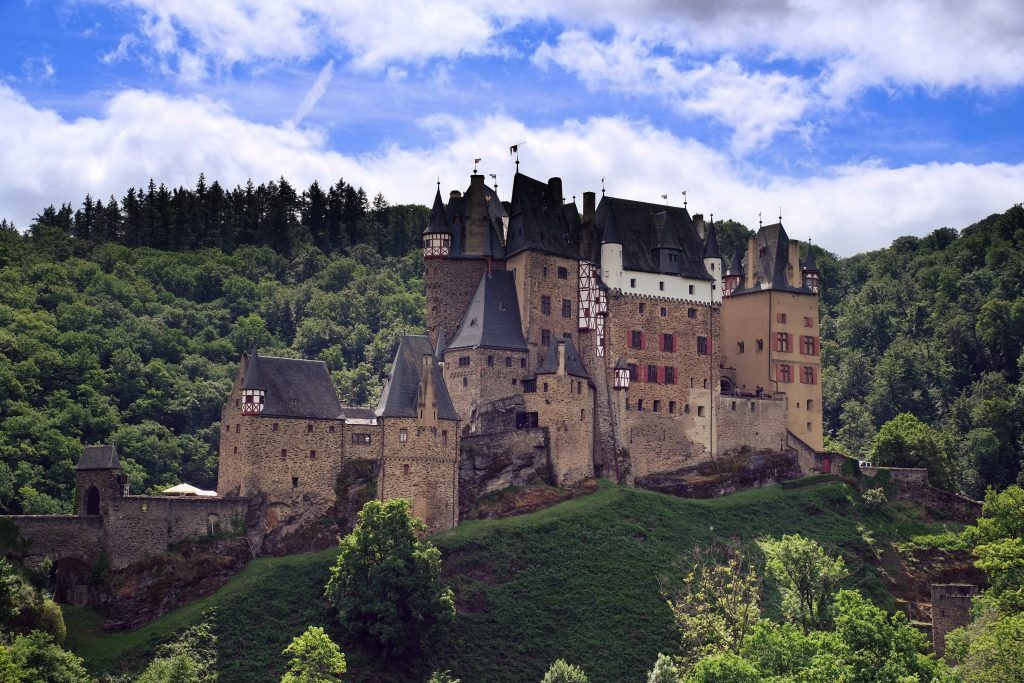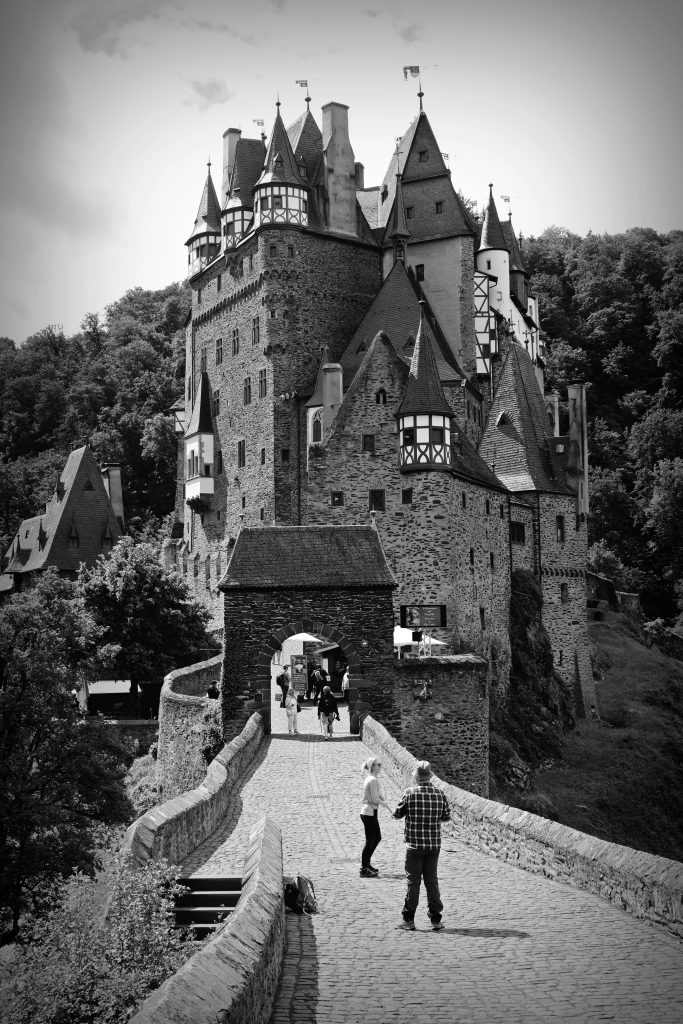 The entrance is impressive, sadly we were there on the wrong moment of the day, the sun was hard and standing high in the sky.
And on a walk I carry not much gear, so had to made the best of it.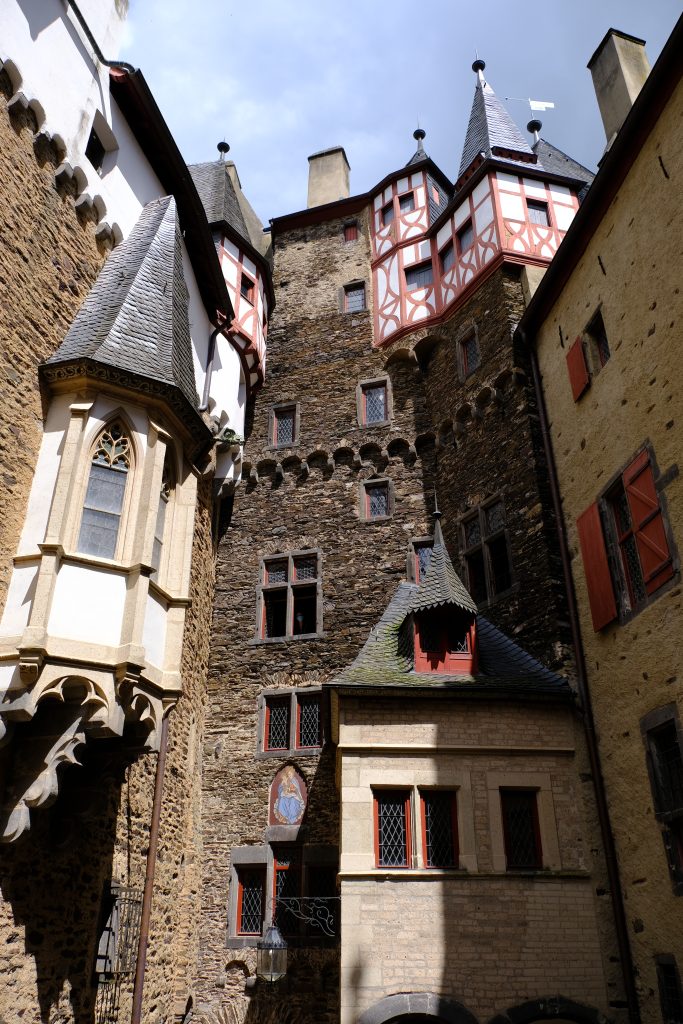 The courtyard is small, inside it was not allowed to take photos. The visit is in two parts, you can visit the treasure rooms on your own and they hold many gold and silver objects and is one of the most important collection that is still owned privatly in Germany even Europe.
The second part is with a guide into the castle itself.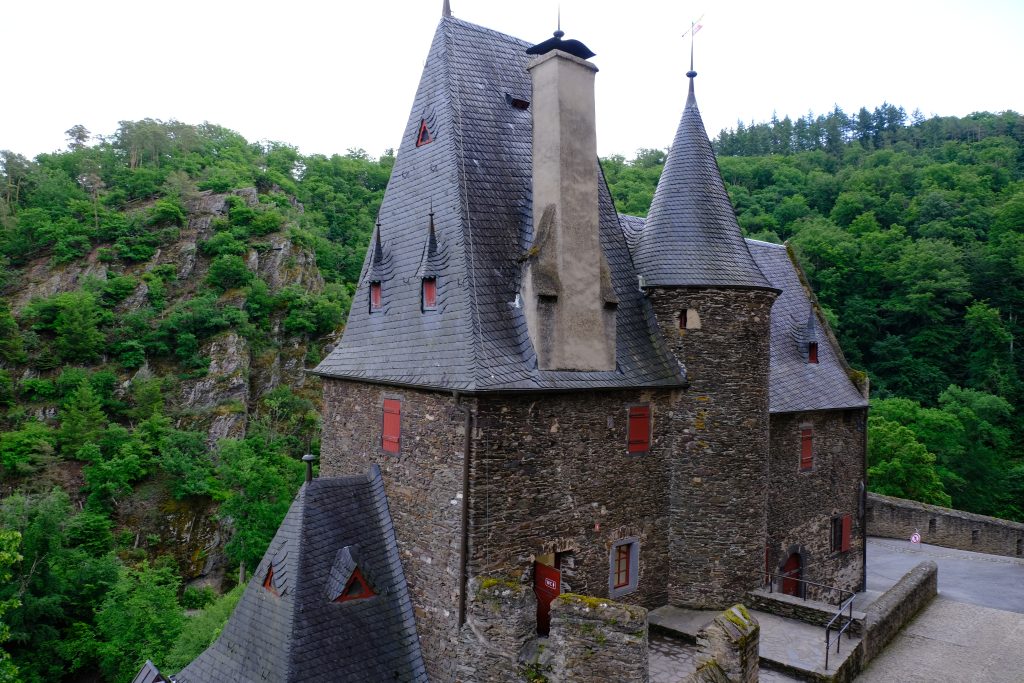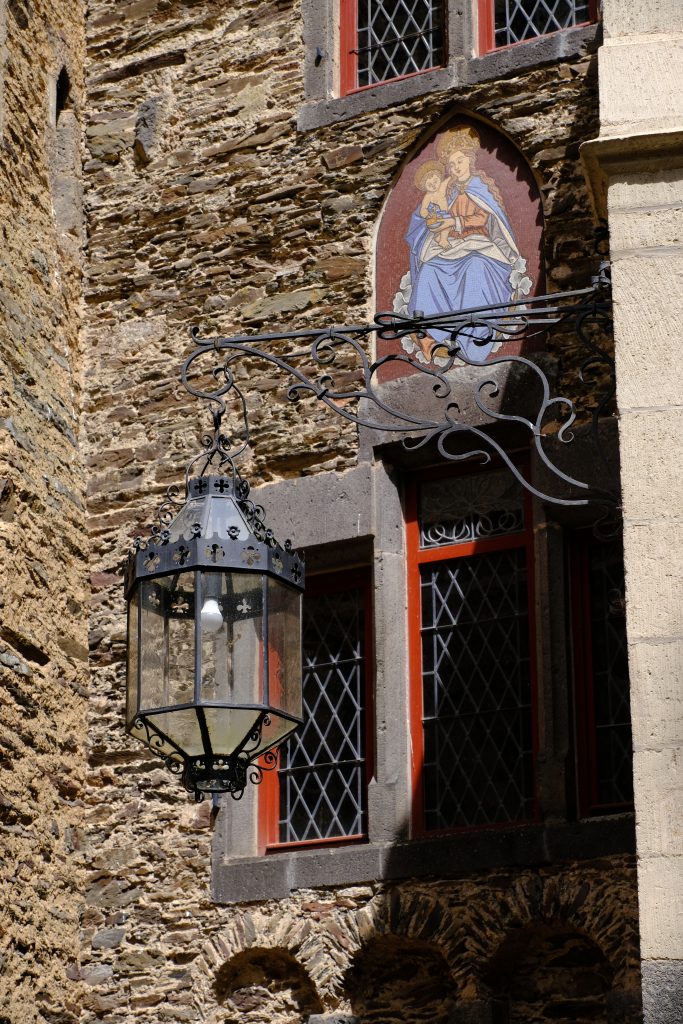 Here we will go a litlebit further with the history.
In 1268 the three brothers had a fallout, Elias, Wilhelm and Theodrich von Eltz decided to devide the castle in three parts. So untill today there are three seperate households build. You visit two of them on the tour. The third one is private. Nowadays there is only one line of the family that owns all of it , and the family is one of the most important of Germany, still after 850 years.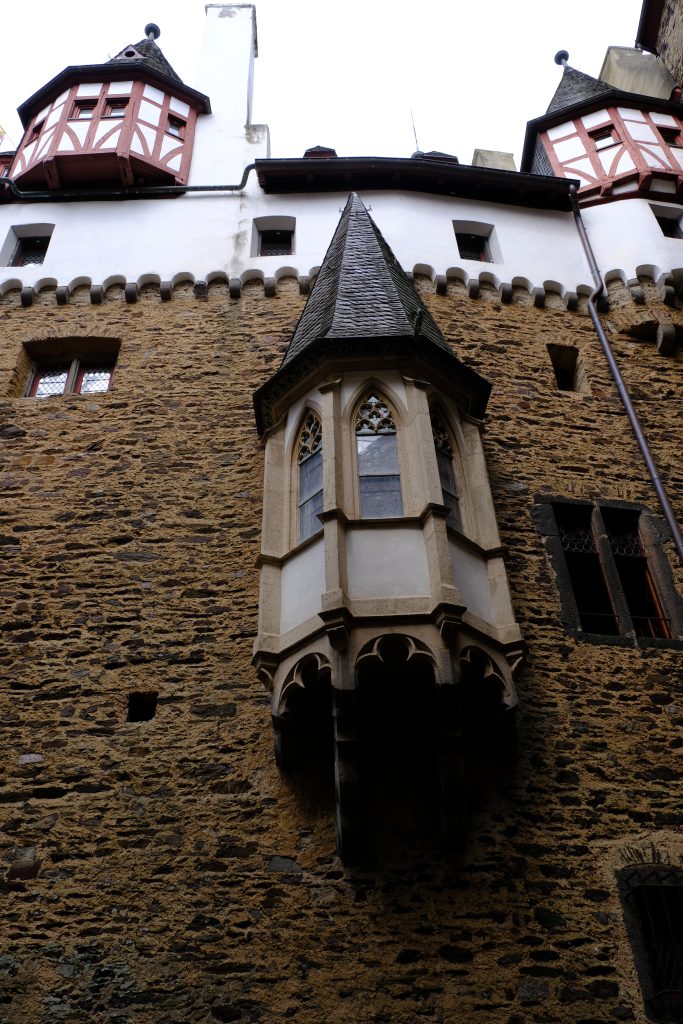 A fun fact I learned on the tour. This small room hanging outside the walls is a chapel. It is made that way because in those days you could walk above it. Else you were higher than God and nobody is higher than God. So hang it outside, problem solved.
The castle holds 80 livingrooms; 22 toilets and 3 kitchens.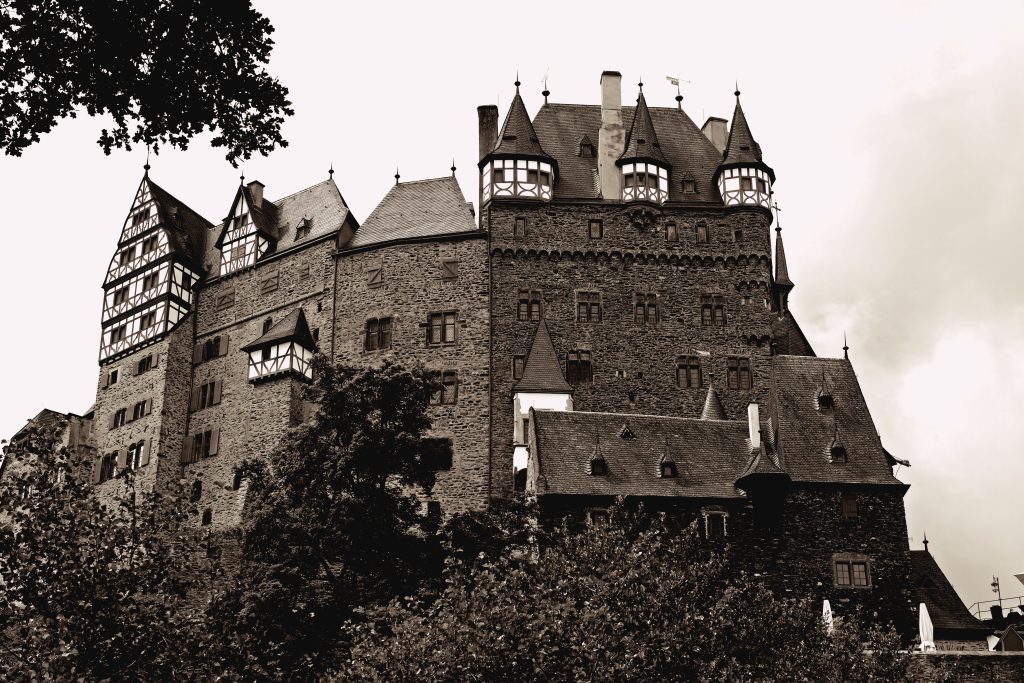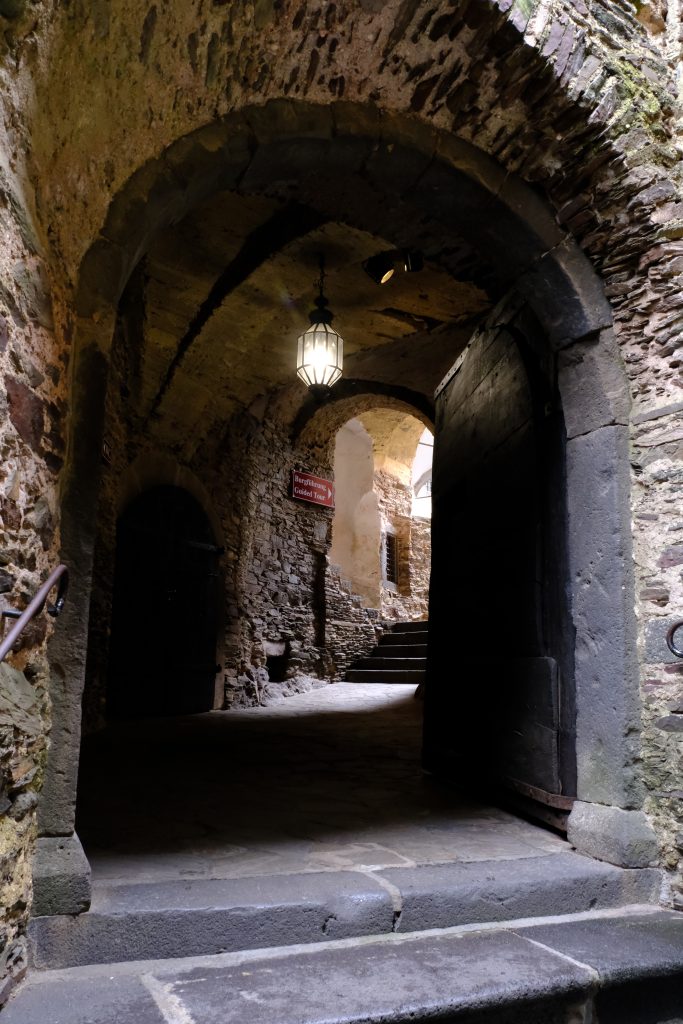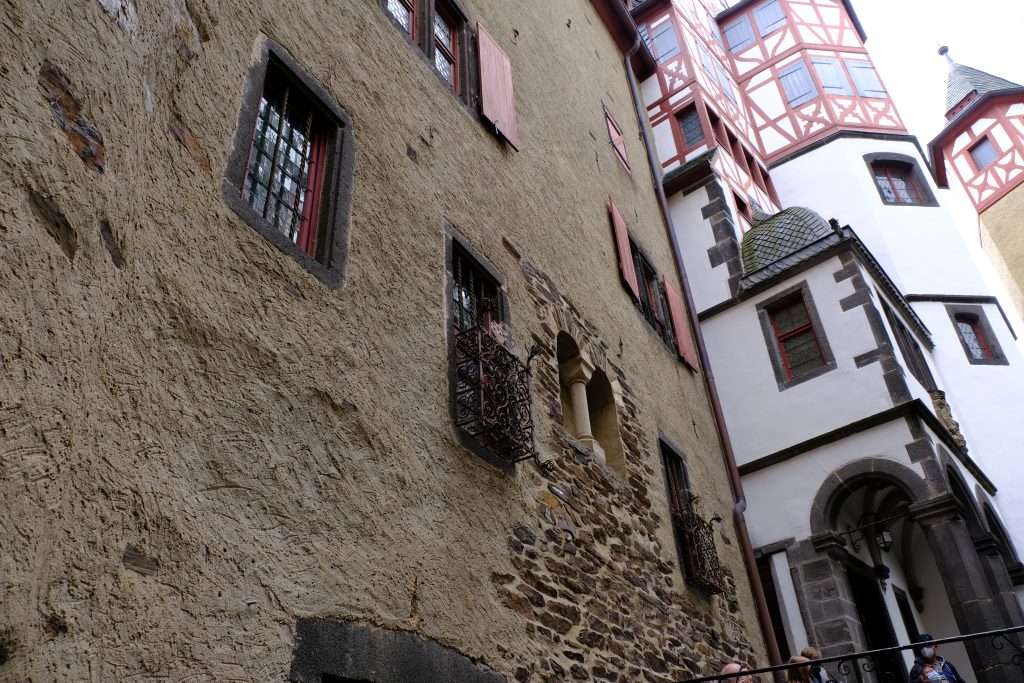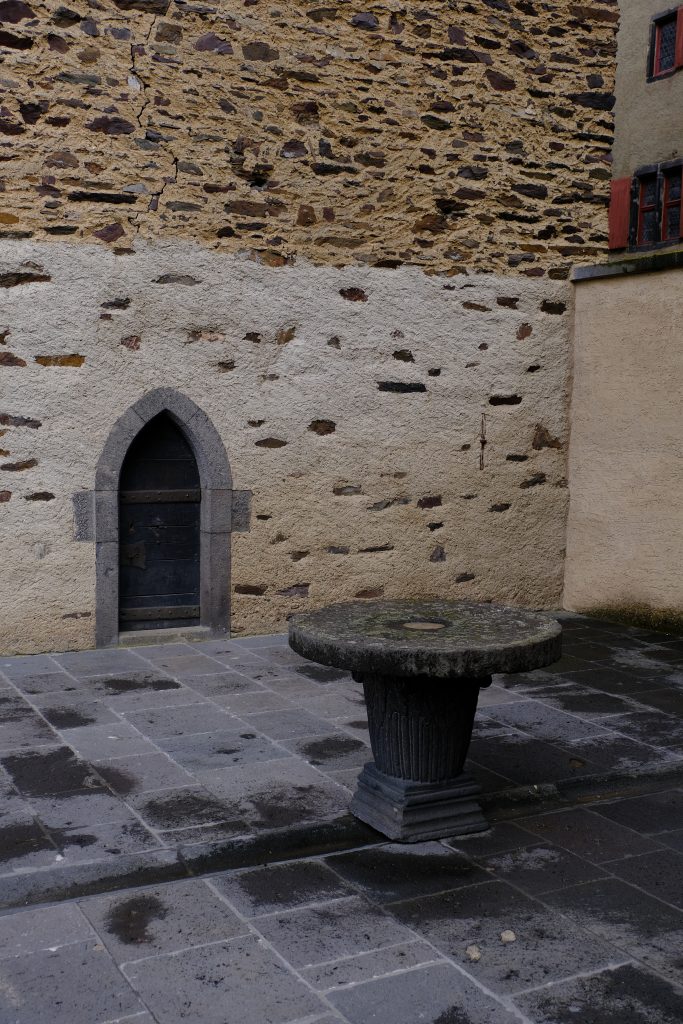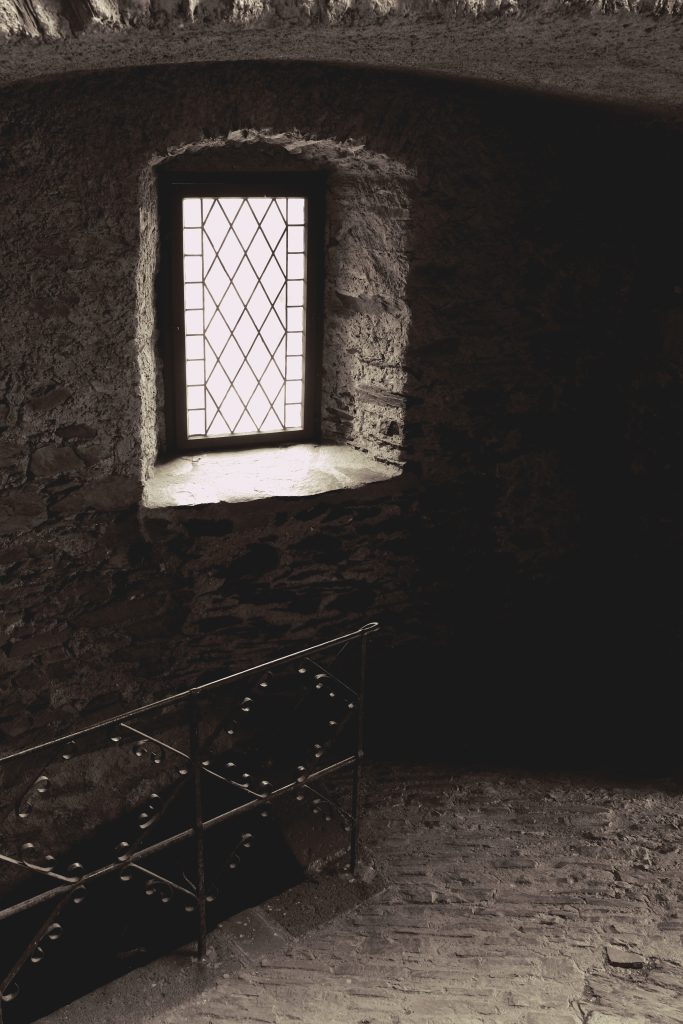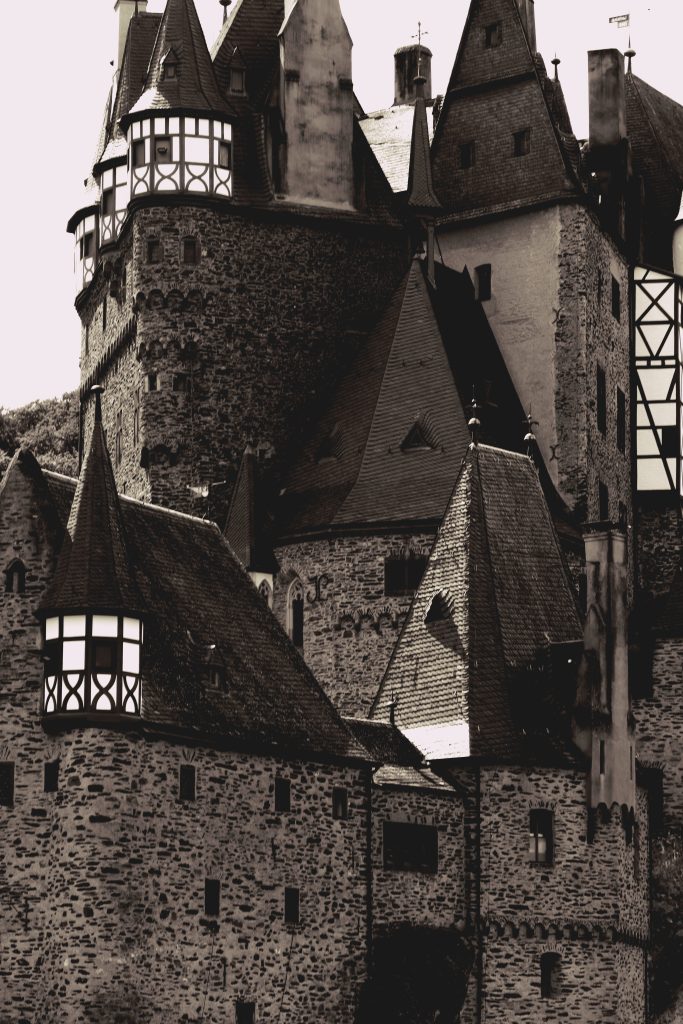 So here ends my small tour of Castle Eltz, I leave you a link so you can read more about this fascinating place.